Turning 18 is a major milestone and is one of the most important birthdays to a lot of teens since many of them have been waiting their whole lives for this moment! Since it is such a big deal, it's definitely one birthday party that you need to get right.
But planning any party can be stressful, especially one that carries as much meaning as an 18th birthday party! So today we're going to be sharing our top tips for throwing a fantastic 18th birthday party from home.
And we'll be making sure to make these suggestions budget friendly and have options for those that don't have a large amount of money to spend on the party. Also, it doesn't matter if you're the birthday boy/girl or if you're a family member or friend that is planning the party for them.
These tips are sure to help anyone who is planning the party!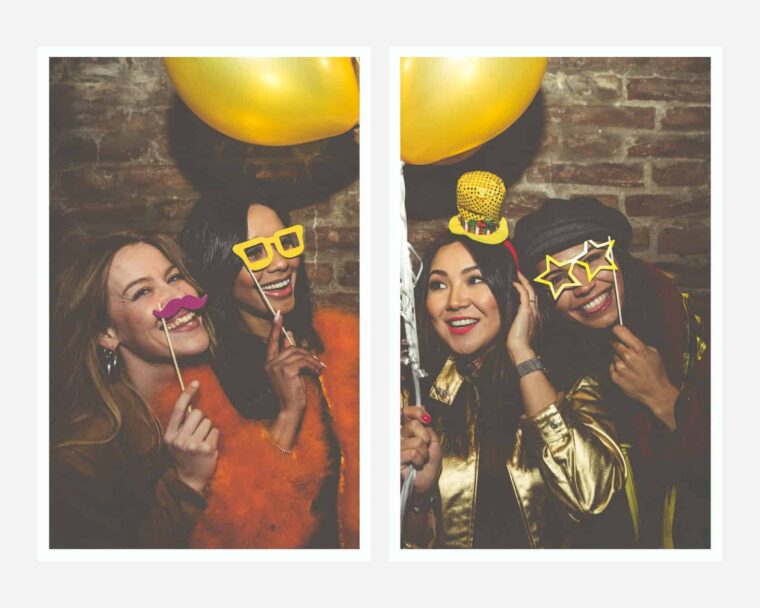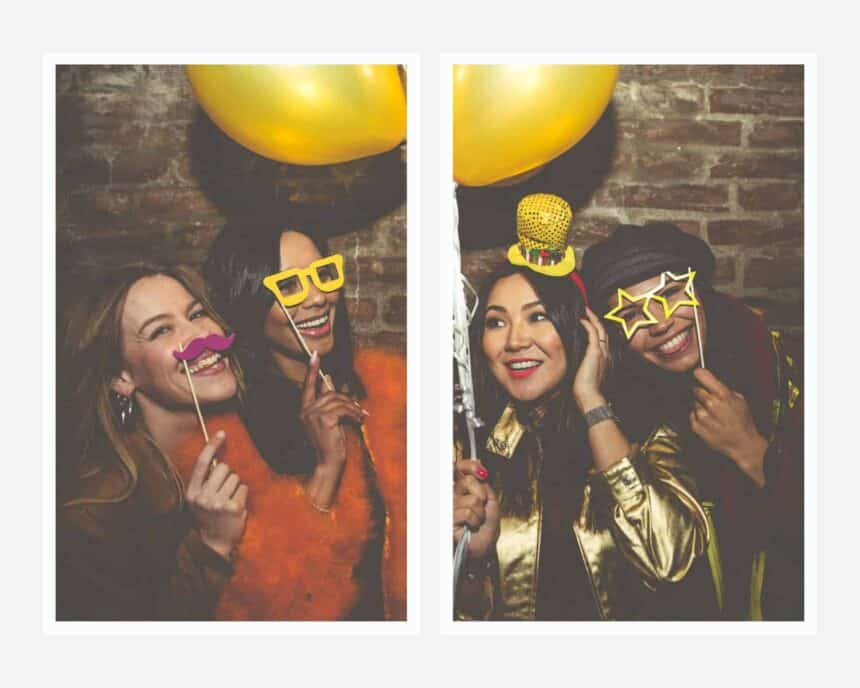 Step #1 – Choosing the Theme for a Special 18th Birthday Party!
Before you can begin to plan the birthday party, you need to know what you're planning. So coming up with an exciting theme is the first step in this party planning process. Here are some great ideas for potential themes, or you could freestyle and come up with something yourself!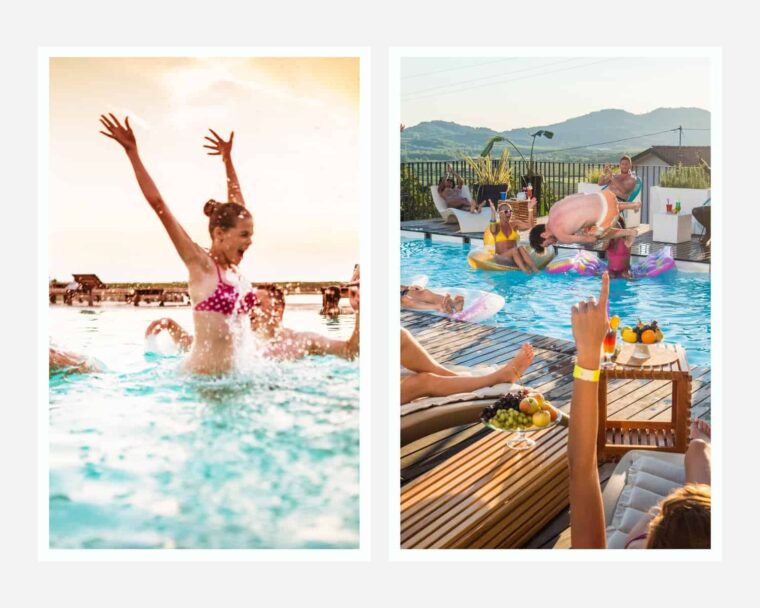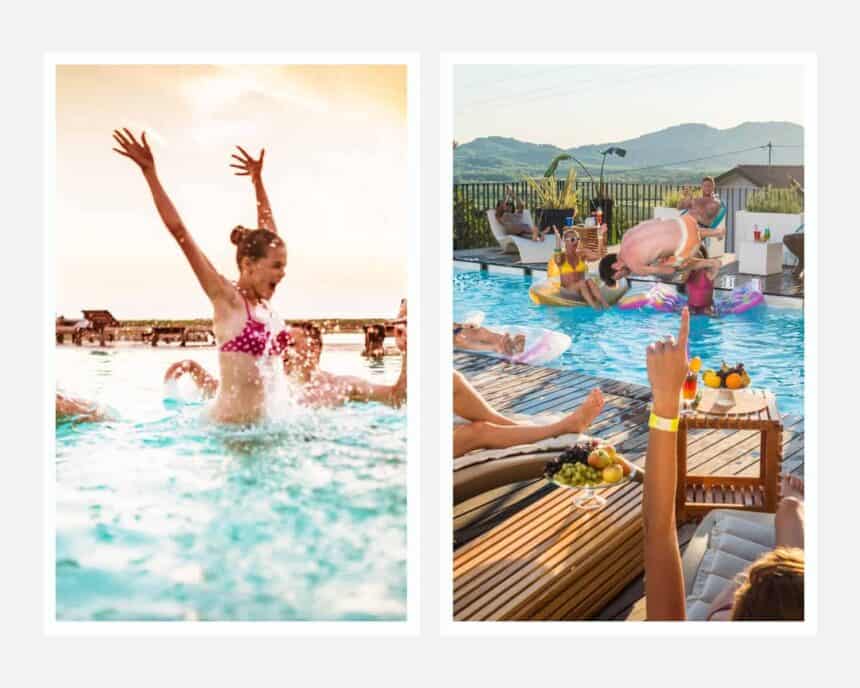 Pool Party, the best choice during the summer
Pool parties have been a popular concept for a long time now, and it's easy to see why. Especially if your birthday takes place in the summer, it can be super "cool" (pun intended) to throw your party by a pool.
Guests can have fun in the sun, splash around in the water, and there are tons of fun pool-related games that will have everyone joining in. Plus, it could be a great excuse to spring for that new swimsuit you've been wanting.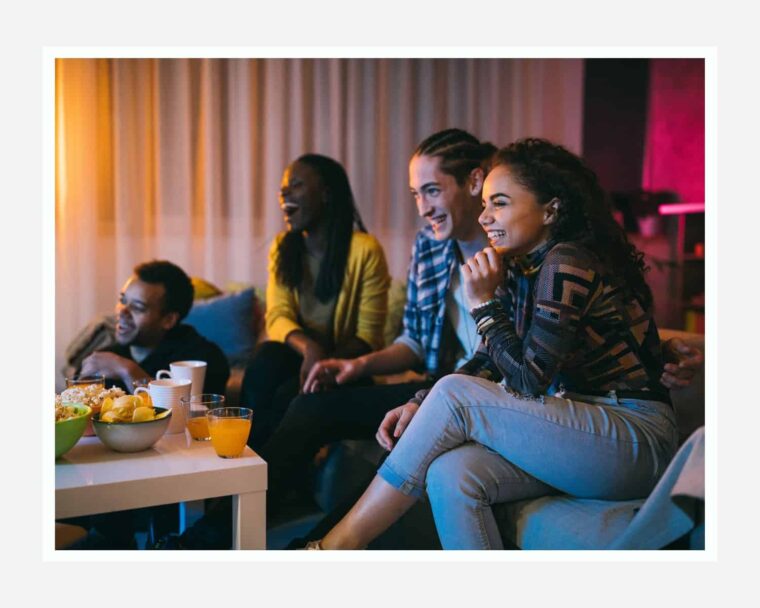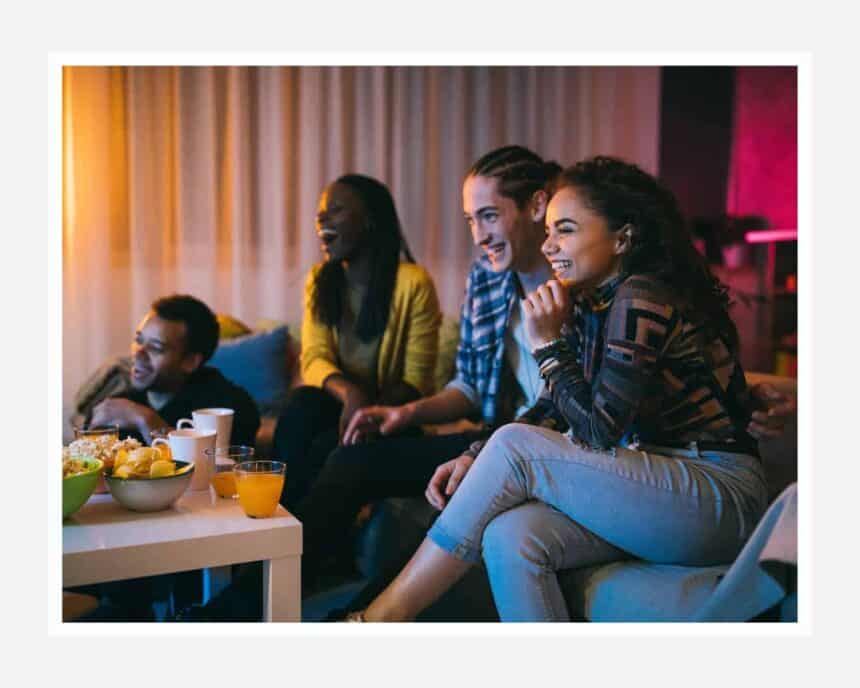 Movie Marathon Night
This theme is perfect for fans of the cinema and it is one of the best 18th birthday party ideas for winter. Maybe you have a favorite movie that carries a lot of meaning for you, that you'd like to share with all of your friends. Or maybe there's a new action movie that you've been dying to see, or how about a horror movie? Either way, a movie night can be a really fun idea for a party, just make sure to have popcorn!
And if you really wanted to spice it up, you could even ask everyone coming to the party to dress up in a look that is inspired by a character in the movie! Adding a costume party twist could make for a really unique experience.
A Photoshoot & Photo Booth to frame one of the most meaningful days of your life
Hosting a photoshoot could be a super fun way to make sure you can save plenty of memories from this special party. You'd be able to get all sorts of fun photos of yourself, your family, and your friends that you'll have for a lifetime.
A fun twist to have at a photoshoot party would be to have a red carpet of sorts that all your guests, and of course you, had to walk down to get your picture taken. This could work especially well if you ask everyone to dress up for the party!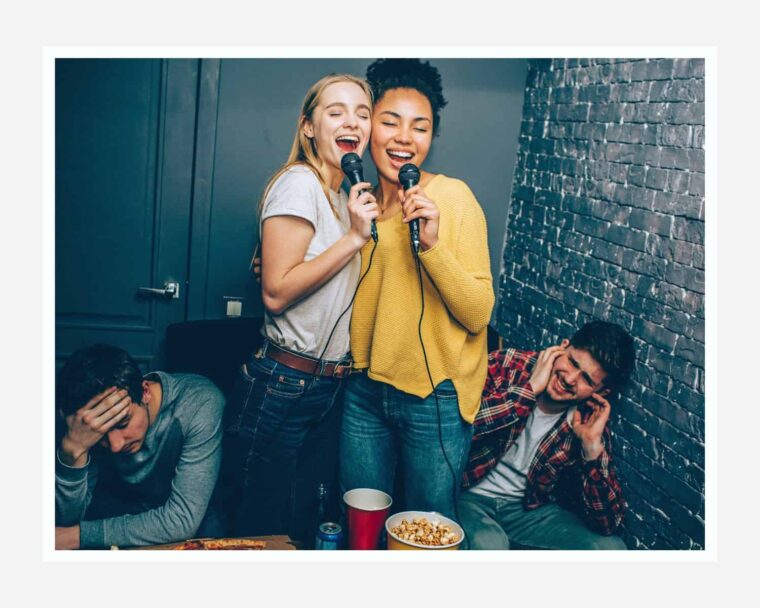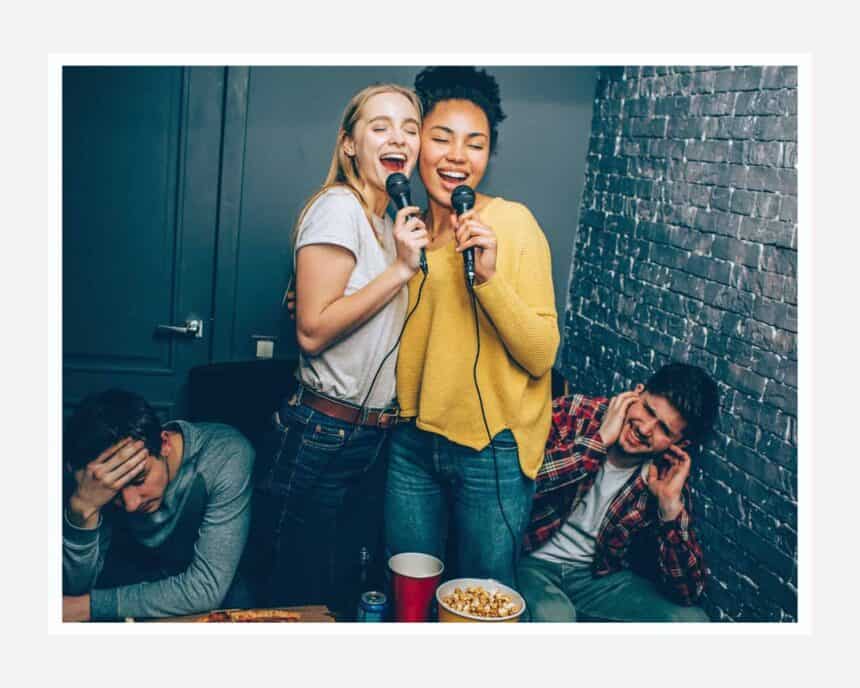 A Karaoke Birthday Party
This can be a super fun idea if you enjoy belting out your favorite hits! Music fans will love this party theme, and maybe you can even blow friends away with your vocals. But either way, it's a really fun idea and everyone will have a chance to be center stage.
If you wanted to add an extra element to the party then you could throw a competition with a special prize for the winner! Maybe even challenge everyone to come up with some choreography for their performance. But of course, a relaxed karaoke party is equally as exciting.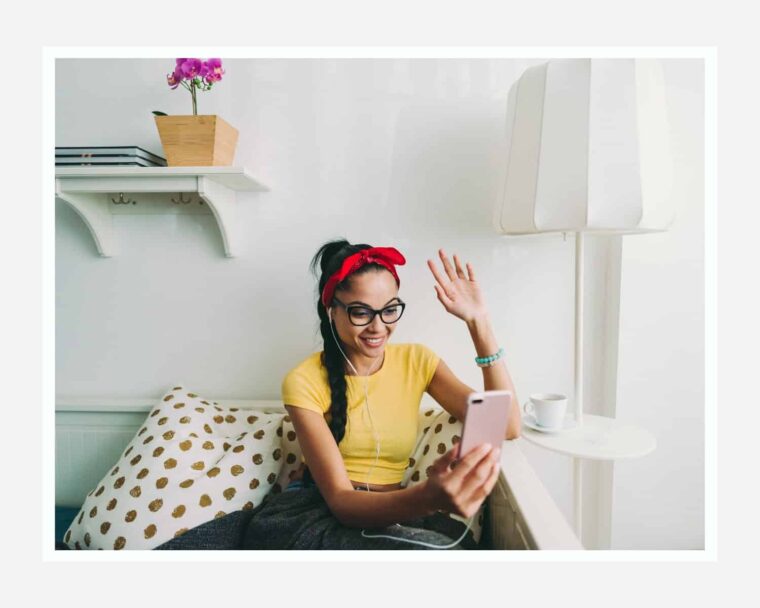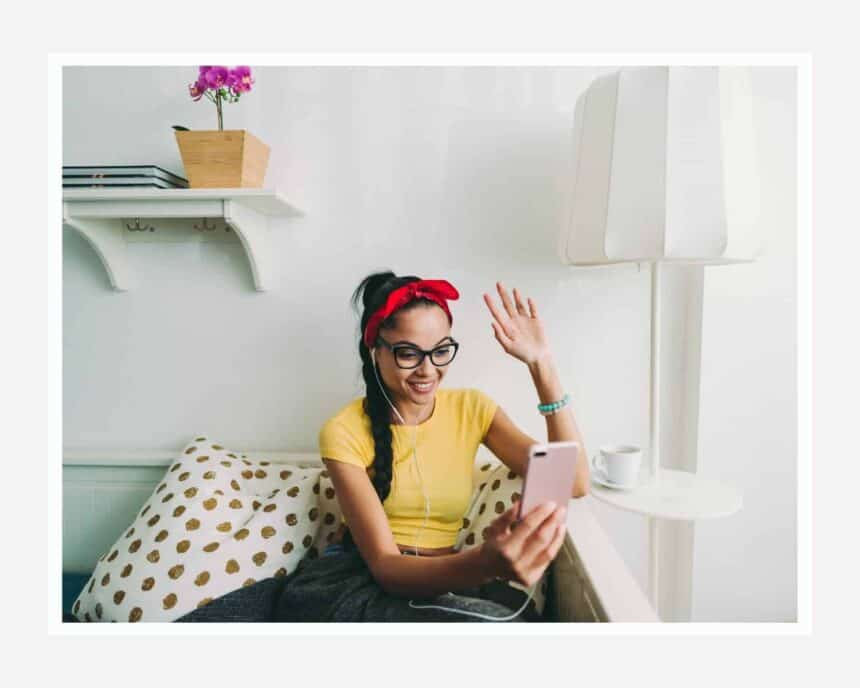 Virtual Fun: Videocalls, Online Games, you choose
If a lot of your friends or family are going to have a hard time making it to your party then one solution would be to host a completely virtual party. This would take a different type of planning to pull off, but with today's technology it could be easier than you think.
Get everyone on one big Zoom call and play some virtual games together! It can be really fun, and there are lots of online activities that you can enjoy together.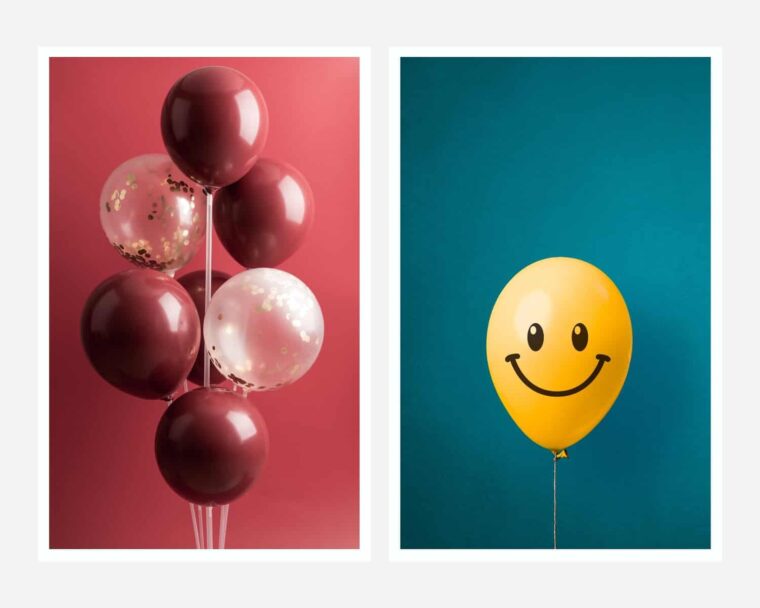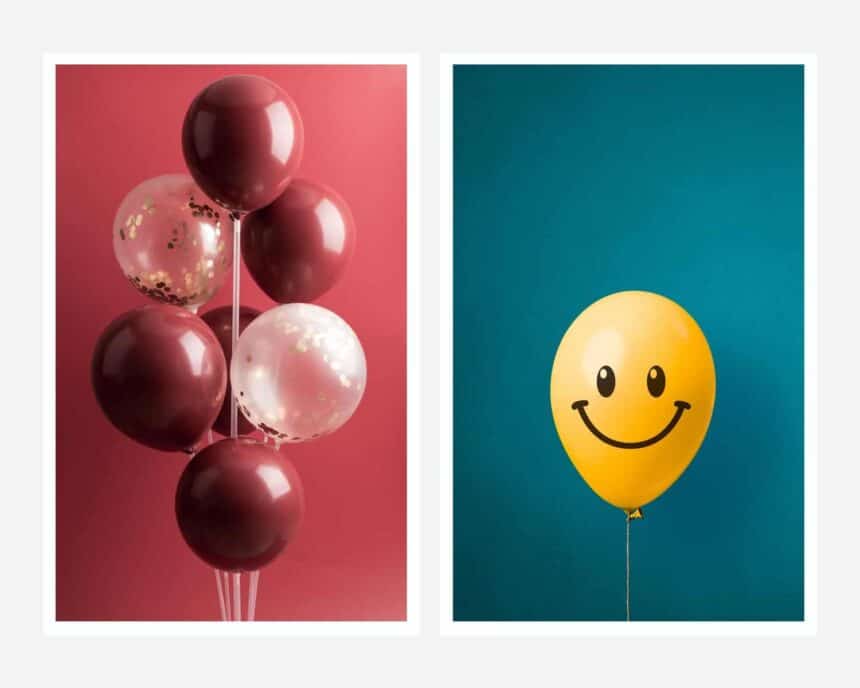 Step #2 – Picking Out Your Decorations!
Decorations are the things that really pull a party idea together, but this can also be one of the trickier parts if you're working with a budget. Thankfully though, there are lots of budget friendly options that will have your party looking magical. So let's take a look at them!
Balloons
Balloons are an absolute staple at parties, so you should definitely add these to your party decor list. They're budget friendly, and you can get enough of them to easily decorate a room without spending much money.
Try to get some balloons that match your party's color scheme, and maybe incorporate different shapes and sizes as well. Another fun idea is to get some numbered balloons, more specially balloons that say "18". Or even some letter shaped balloons to spell out the birthday boy/girl's name!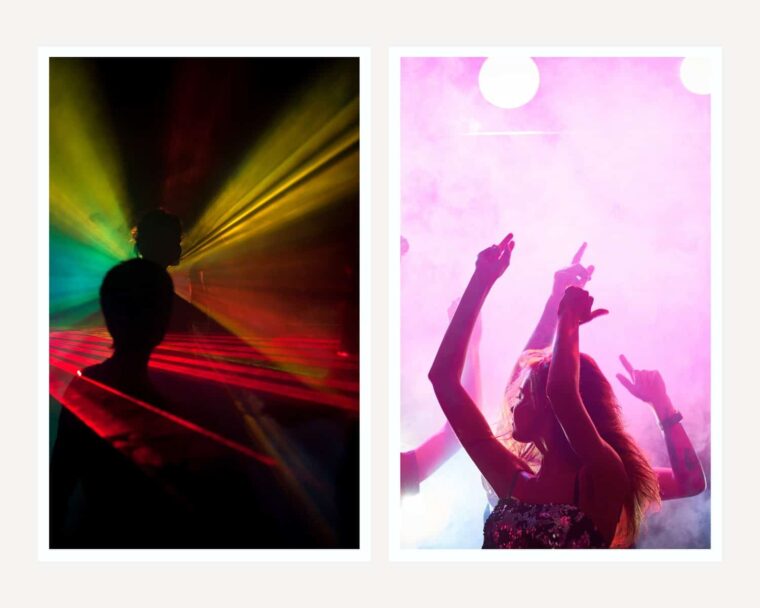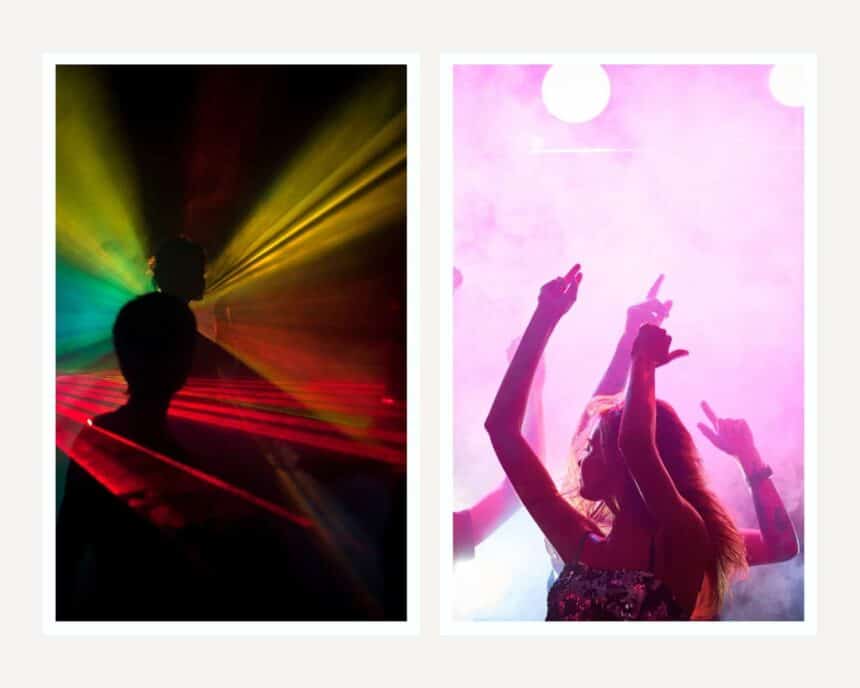 Various Lighting
Obviously you have to have some lighting present at a party, but there are some fun ways to light up a room that will elevate the decor instantly! Some inexpensive but cute lighting ideas would be some candles, or hanging lights of some kind.
If you have a little extra room in your budget then a super cool thing to add would be a neon sign. It could be a basic one, or possibly even a custom one with your name or the number "18". Make sure to get it in a fun color!
Streamers
Streamers are another great thing to have at a party since you can get them in bulk cheaply. And as long as you get them in your party colors, they will blend with the rest of the decorations perfectly!
There are so many different placements for these decorations, you could wrap streamers around posts, hang them off of things, drape them around the room, etc. They can be great to have in the background of photos as well so if you have a photobooth section, they're perfect for it.
Step #3 – Put Together Some Activities
This is one of the most fun parts of the party, and of the party planning. You don't want guests getting bored at the party, so having some fun activities is a must in order to throw a memorable party. Here are some ideas for fun party activities that everyone can enjoy!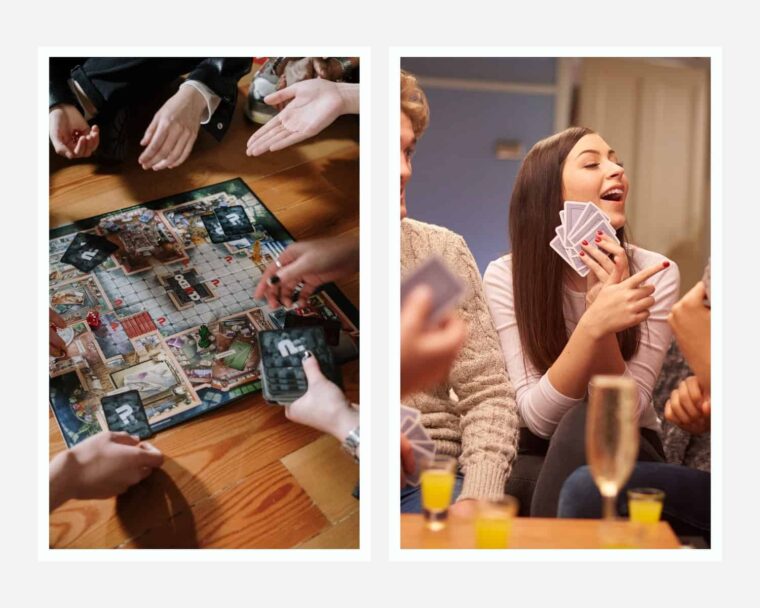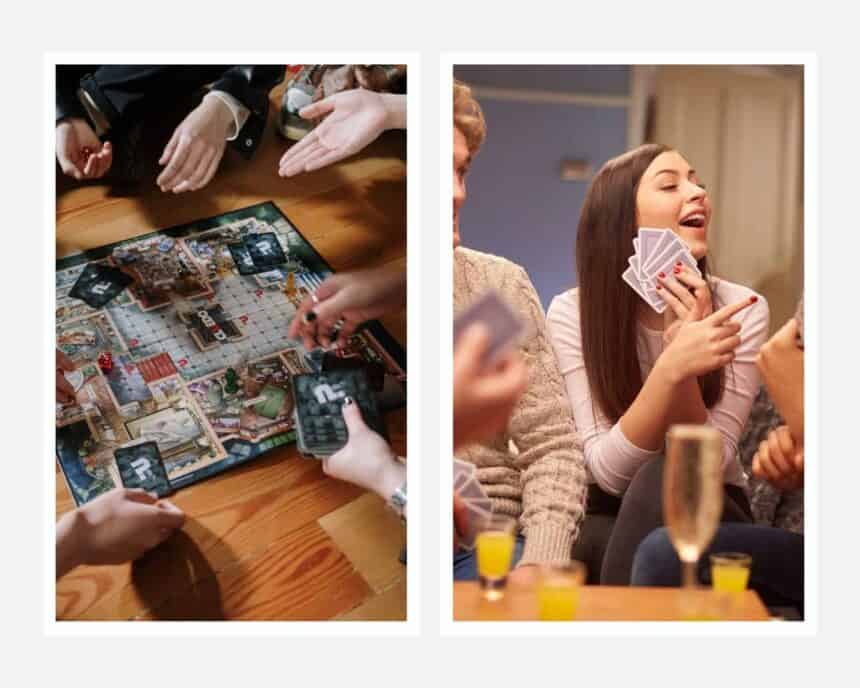 Card and/or Board Games
What's more classic than card games and board games? Almost everyone enjoys these games, and it can be a really fun idea for a more casual party. You can play some classics and old favorites, or you could spice it up with some unique party based options.
There are some really cool card games specifically that you can find online that can spark some fun conversations between you and your friends. Plus there are some 18+ options for if you really wanna celebrate being an adult at your party and get a little crazy.
Truth or Dare
As long as you make sure to keep everything within reason and safe, this can be a great simple 18th birthday party idea if you have plenty of people present. And there are some card and board games that are truth or dare themed, as well as online sites with question and dare ideas for if you don't want to freestyle.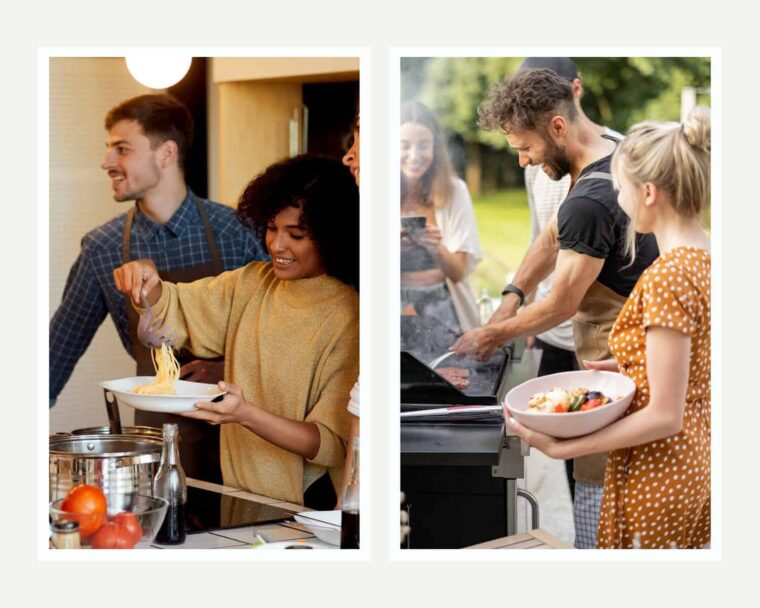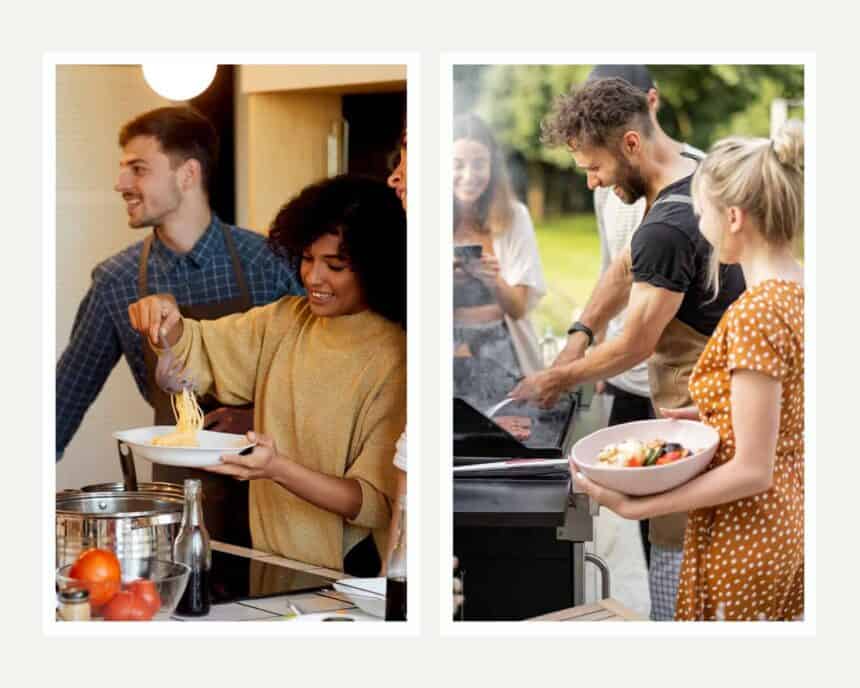 Cooking
This depends a lot on what type of party you're throwing, but you could get your guests to join in on some fun kitchen antics! Everyone could make a personal pizza, decorate their own cupcake any way they want, or you could all pitch in to make a really complicated meal that you couldn't pull off on your own.
Much like with the karaoke idea from earlier, this is a really simple 18th birthday party idea, if you're all up for it then you could even make it into a mini cooking show competition. Pick a few of your friends to be a panel of judges and have fun trying to best your friends in the kitchen. Maybe a food fight would even ensue.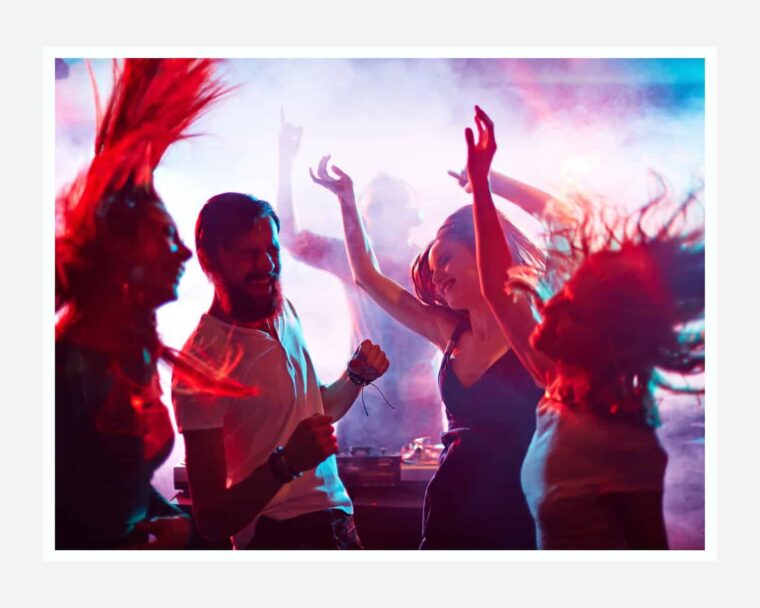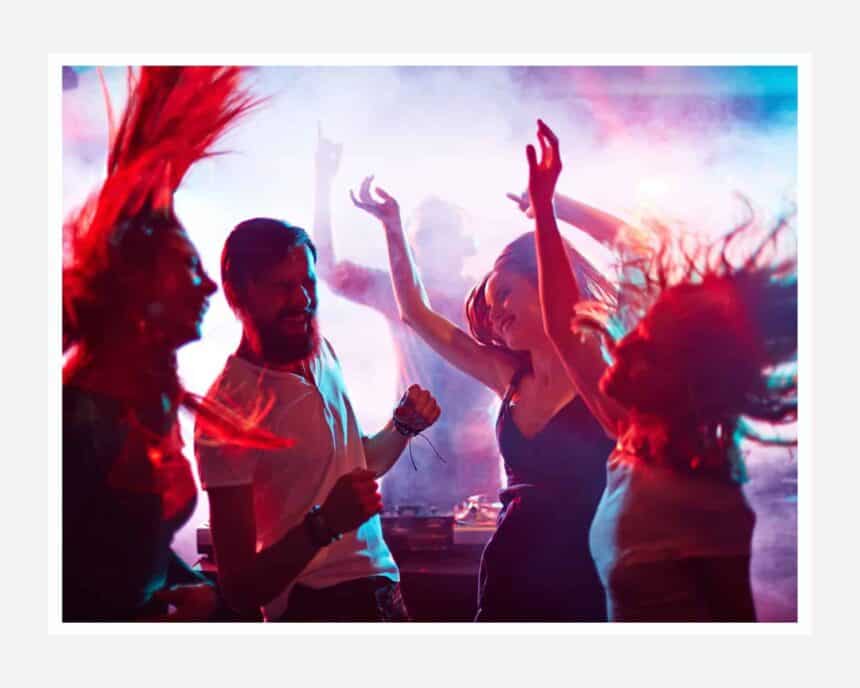 Dancing
You might need to have a bit more space for this one, but especially if you plan on having a great playlist going, it could be really fun for everyone to have a little dance party. Just make sure to have a variety of music going so the moves stay fresh!
Step #4 – Let People Know Some Gift Ideas
Of course, gifts are optional but always appreciated. Sometimes though, people can stress over what to get someone for their 18th birthday. To help with that problem, here are some great ideas for gifts that you can tell people. They're budget friendly as well just in case your friends or family don't have much to spend.
Money
There are lots of expenses that an 18 year old will have to start paying. Even if people can't contribute much, every little bit helps. And if you ask everyone to give you the money they would've spent on gifts then it can be a great way to get a little starting off fund going.
Or if you're already set in terms of savings, then you can always use that money to treat yourself and buy one big splurge purchase that you've been wanting!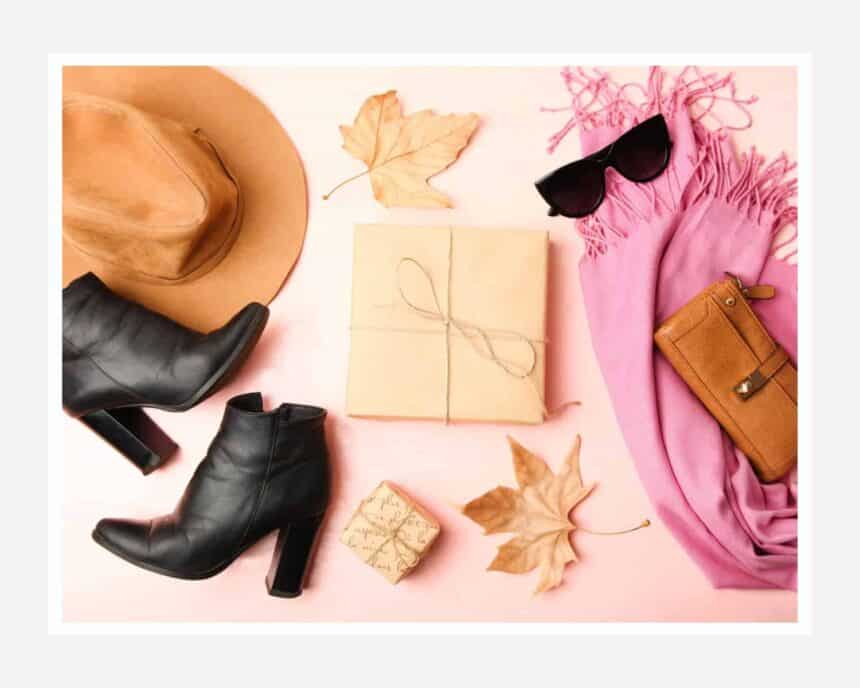 Clothes
Everybody needs new clothes, and newly turned 18 year olds are no exception. You can ask for specific items of clothes you need or let others decide, just make sure everyone knows what size you are.
Some popular options are sweatshirts, fun t-shirts, exercise gear, or fun accessories.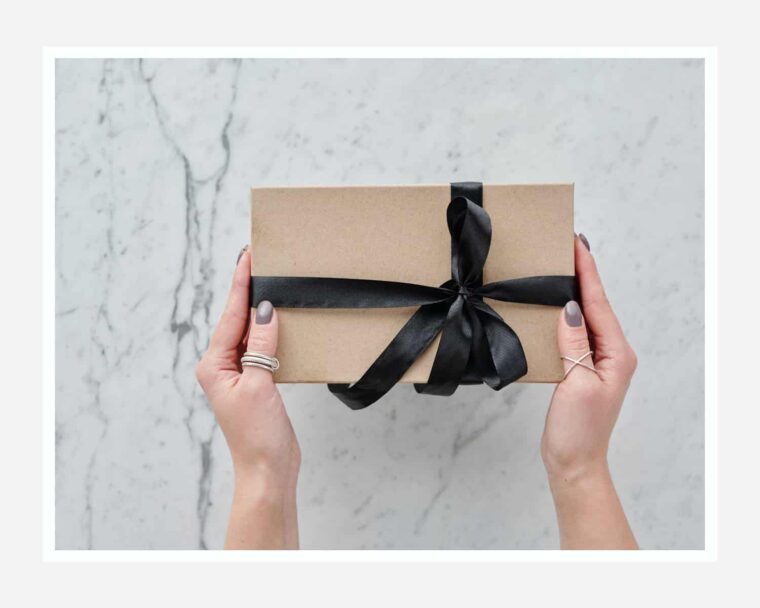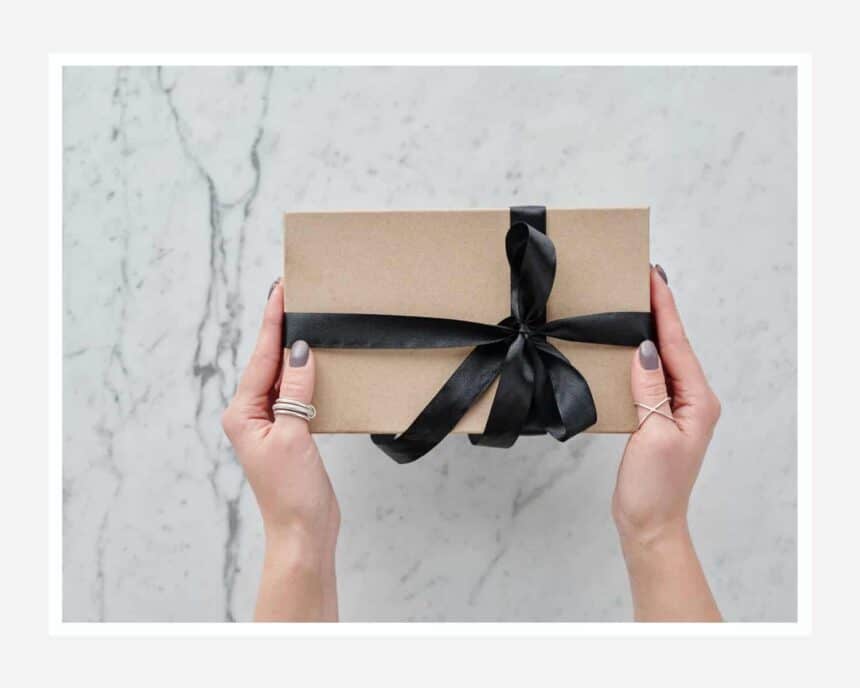 Gift Box
Gift boxes can be a great option if your gift-givers are a bit indecisive about what to get. In a gift box, there will be at least one item that you can use and enjoy. And if it's a really good one, then you might even find use out of all the items.
You could let people know what theme of gift box you'd like, or tell them you'd rather be surprised. But spa-themed gift boxes tend to be a popular option for new adults.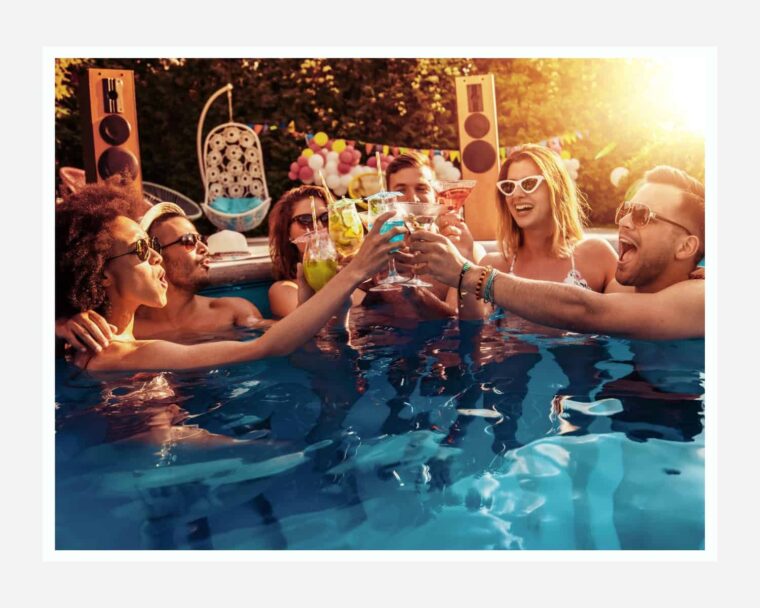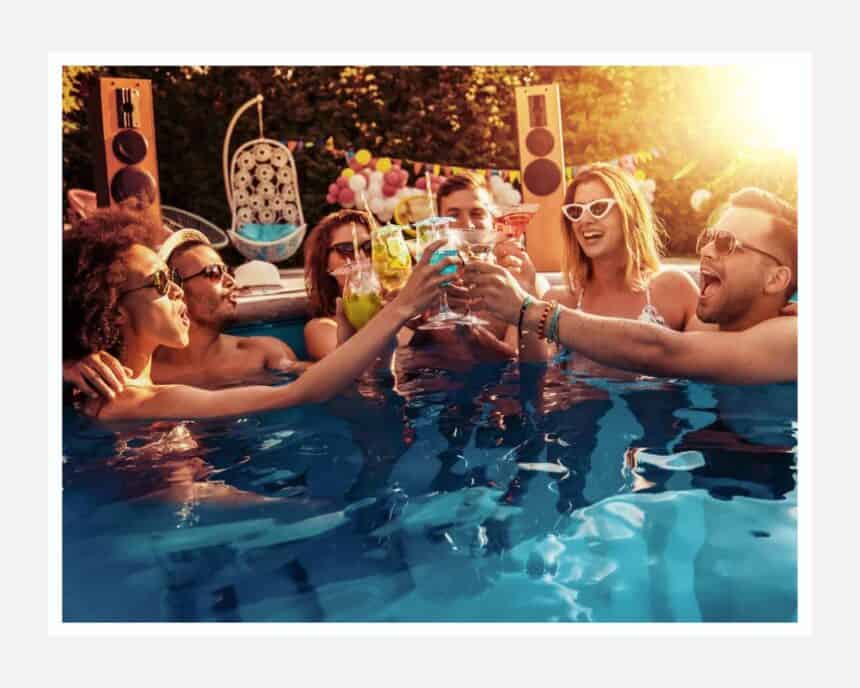 Step #5 – Enjoy!
No matter how much planning goes into a party, it won't do any good if you aren't having a good time. So make sure you take the time to relax and enjoy the fruits of your labor. Make plenty of memories, and take plenty of pics.
Your 18th birthday only comes around once, so you need to be sure to enjoy it. And no matter what sort of party you throw, the most important part is who you invite. Friends and family can make all the difference between a great party and one that isn't as fun.
Happy 18th Birthday!