Have you ever thought, "Which flooring would go well with oak trim?" A lot of factors affect the look and feel of your room. Every room is a little different. So what works for one room may not work for yours if you are interested in new flooring for your home. You want something that looks good, lasts years without repair, and is easy to clean. 
Perhaps you would also like it if that floor was cheap and didn't break the bank. In that case, oak flooring may be just what you're looking for. There are a plethora of oak flooring options on the market. Here are five of the best flooring with oak trim.
True White Oak Flooring
If you're looking for flooring with oak trim, one of the best choices is True White. This light grey shade offers excellent versatility when decorating your home, and it has a very neutral hue that works well with other colors while also being bold enough to stand out on its own.
True White is an excellent choice if you're trying to find something that will complement your existing decor without overwhelming it. This color is perfect for anyone who wants something easy to match but still stands out and adds interest to their space.
Pale Gray Oak Flooring
Pale gray oak flooring has a light gray color with a matte finish. This type of flooring is easy to install and could be an excellent choice for anyone who wants to create a more elegant look in their home without spending too much money. These floors are also highly resistant to stains and scratches, which makes them perfect for families with children or pets.
Muted Green Oak Flooring
Muted Green Oak flooring is an excellent choice for those looking to bring a cozy, natural look into their home. The muted green color of this flooring gives it a calming effect, while the oak trim brings a sense of warmth and comfort. This type of flooring is perfect for modern or traditional styles because it can be installed in both.
This flooring also comes with a lifetime warranty, so you won't have to worry about replacing it anytime soon. It's also very affordable, so you can get an entire room done without breaking the bank. Muted Green Oak is an excellent choice for any room in your home that needs some extra warmth and charm.
Almost Black Oak Flooring
You can't beat Almost Black Oak flooring for a rich, dark color that still looks like wood. This flooring comes with a hand-scraped surface that recreates the look of a traditional wood floor. The finish is durable and scratch-resistant, so it will look as good years later as it does when installing it.
The texture and tone of this flooring make it ideal for any room in your home. You can use it in bedrooms, living rooms, or even dining rooms, wherever you want to bring some warmth and character into your home. It's also easy to maintain: just sweep or vacuum regularly and treat it occasionally with an oil-based liquid wax sealant for added protection from moisture or spills.
Soft Blue Oak Flooring
Soft blue oak flooring is an attractive option for your home. It has a light color and is easy to maintain. The soft blue tone of this wood will go well with any decor. This flooring option is easy to install and looks great in any room of your home.
The soft blue color of this wood makes it ideal for both modern and traditional homes. To create a unique look, use the soft blue oak flooring in one room and choose a different color for other rooms in your home. You can also install this wood in one room and then use another type of wood in another room if you want to mix things up a little bit more.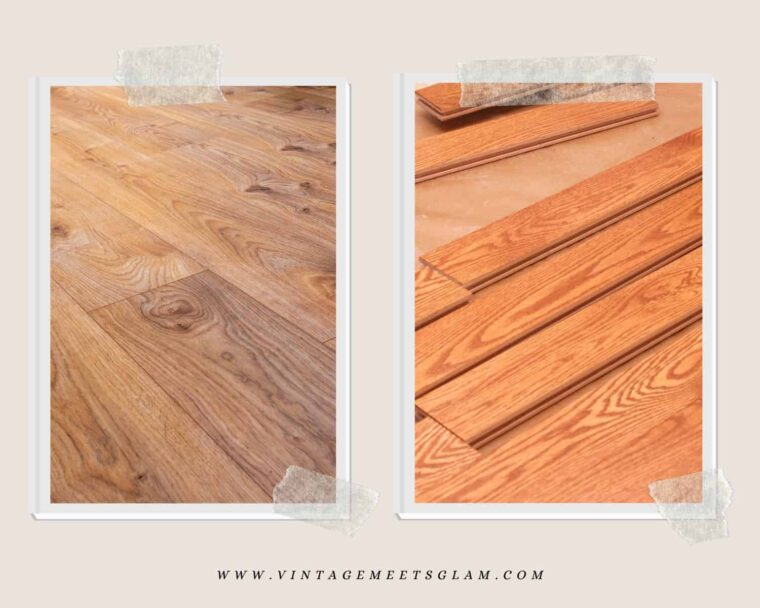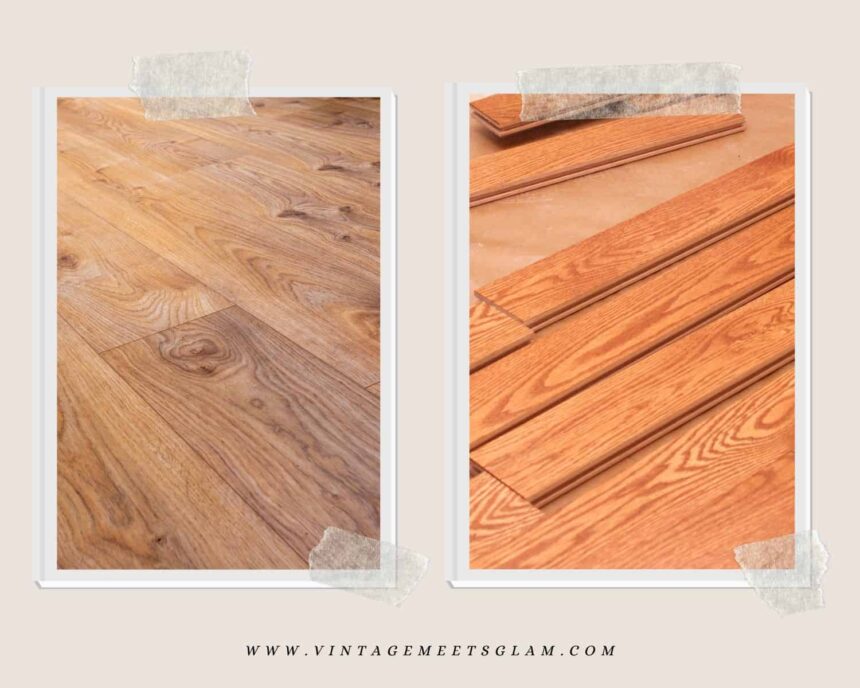 5 Tips For Choosing The Best Flooring With Oak Trim
Your hardwood floors are one of the most significant investments you make in your home, so it's crucial to choose the right flooring. But how do you decide which type of oak trim and flooring is best for your home? There's a lot to consider. Here are a few handy tips to help you find the right flooring.
Choose a Flooring Material That Will Enhance the Oak Trim
Oak is a hardwood that is known for its durability and strength. It's also easy to clean and maintain, which makes it a popular choice for homeowners who want their floors to last.
When choosing your new flooring, you'll want to ensure that it enhances the look of your oak trim instead of competing with it or detracting from it. For example, if you have a lot of trim work in your home (such as crown molding), then you may want to choose hardwood flooring with a similar coloring so that both pieces complement each other beautifully.
Consider Two Flooring Materials and Make Sure It Fits With Your Style
Sometimes, two different types of flooring can work well together because they have similar qualities. For example, the warmth and durability of oak trim can be complemented by the rustic charm of hardwood or laminate flooring. However, if you're looking for something more modern or sleek, you may want to choose a different material altogether.
If you want to create a cohesive look throughout your house, consider choosing all the same types of wood for your trim and other elements like cabinets and doors. This will ensure that everything blends nicely without giving off conflicting vibes in each room, plus it will also save you from having to change things later down the road when it becomes necessary.
The Quality of Oak Can Impact the Flooring You Choose
Oak is known as hardwood, which is very strong and durable. However, not all oak is created equally. Some oak species have better quality than others, which means they may hold up longer under certain conditions or have a better overall appearance. For example, white oak tends to have fewer knots than other varieties of this type of wood because it grew in areas with fewer insects that would damage its growth rings over time. This means you will find fewer gaps or holes in its surface when you install it on your floor or walls.
Choose Hardwood Flooring in Lighter Shades
Hardwood floors come in a variety of shades and finishes. If you have oak trim on your walls or cabinets, choose lighter-colored floors that will complement the color scheme in your home. If you want to stick with the traditional look of oak trim, try using lighter hues like blonde or taupe. The darker reds and browns may be too overwhelming for some rooms, especially if they're small or not well-lit.
Consider Color Palette and a Style of Room 
When choosing a floor with oak trim, it is crucial to consider the color palette you have selected for your room and its style and layout. For example, if you have chosen a contemporary style room with minimalistic furniture, then using dark browns or black would work well. For more traditional rooms with dark woods, using lighter shades like reds or greens works better than darker colors like browns or blacks.
As you can see from these two examples, many different types of rooms use oak as part of their design scheme, and each one has other requirements when selecting the type of oak flooring best suited for it.
Conclusion
There you have it, the best flooring with oak trim for your home! This is only a tiny fraction of what's out there, and there are some great selections on the market. Hopefully, this article will have given you some insight into what to look for when shopping around. So get started on your new floor today.