Is there ever an aspect of a room that you think "how am I going to work around this??", well for me, it was the lovely in wall air conditioner unit that came with the house. Don't get me wrong, it's my best friend when it's 90 degrees outside but it didn't seem to make any sense the rest of the year, and it's pretty much the first thing you see when you walk into the bedroom.
Surprisingly, there aren't a lot of options out there when it comes to concealing an a/c unit so I decided to make my own, and for only $30 in supplies, I'm very pleased with how it turned out!
Learn how to choose the best protection for your outdoors furniture
So the first thing I did was build a frame for the unit.
Then I wanted to make something decorative for the doors that would also let air through when they were closed. This part delayed things for a while until I found these two pieces of laser-cut wood panels from Michael's that were on clearance for only $.50 each!
To make the doors, I used hobby wood to create frames and then stapled the panels to the back of them. This is what it looked like before I painted it with the doors on.
And after two coats of fresh white paint, it was all finished!
I also made sure there was enough room to store the cord.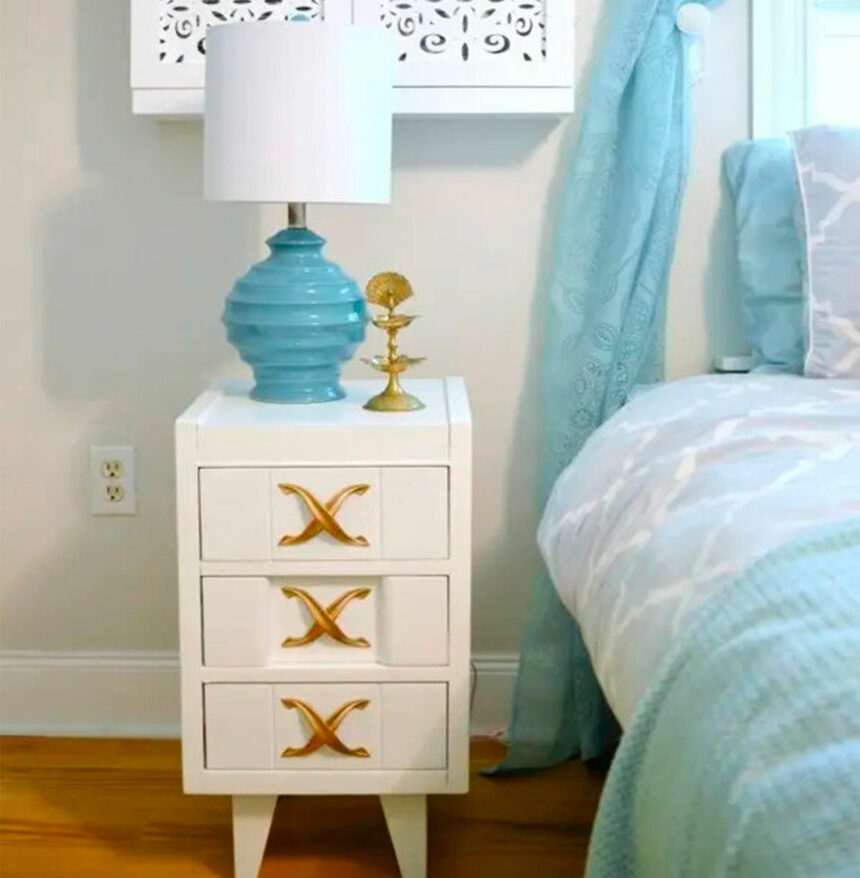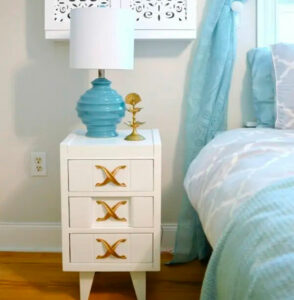 I'm not kidding when I say that if I can make this, anyone can! Other than taking a few shop classes while I was in high school, I really have no carpentry knowledge at all. I think my old shop class teacher would be proud
I've been very behind in finishing the bedroom but I promise I'll have the final pics up this weekend!