Measuring your property before having a fence installed is essential. A fence installation can be pretty expensive, with materials and labour being the most significant costs associated with a job. Therefore, you need to ensure that you measure your property properly to ensure you get enough materials. It also ensures that you don't buy more fencing materials than you would need and eventually go to waste.
Here are some general guidelines to follow when measuring are:
Understand the Types of Fences and How They Work.
Fence installation is a great way to reduce your property value and increase your privacy. Before installing a new fence, it's essential to understand the types of fences available, how they work and what they're made from. You must also consider whether you want a chain link or fencing for your property.
There are several types of fencing that can be used for residential or commercial property:
Chain-Link
Chain-link fencing is one of the most common types of fencing in use today. It's very durable and will last for years if properly maintained. It comes in different styles, colours and even heights depending on your preferences and needs. A chain-link fence can be used for residential or commercial purposes and industrial purposes, such as keeping livestock in their designated areas.
Wood Fences
Wood fences are popular among homeowners since they are inexpensive, simple to install, and endure a long time; they come in various styles and colours. Wood fences feature unique designs if you want something more contemporary or modern.
Wood fences work well in residential and commercial settings because they don't require much maintenance beyond regular cleaning with soap and water or white vinegar.
PVC Vinyl
Regarding fencing, PVC vinyl is an excellent option for all kinds of properties. It's durable and long-lasting but also affordable and easy to install. It's also one of the most versatile types of fencing available today.
PVC vinyl is popular for homeowners because it's easy to install and maintain. PVC vinyl fences come in different shapes, colours, and textures, allowing you to choose the one that best suits your needs.
PVC vinyl is one of the most commonly used materials in residential fencing because it is:
Durable – PVC vinyl will last for decades without any maintenance.
Affordable – PVC vinyl costs less than other types of fences
Easily installed – It can be cut into any shape or size you need with essential tools.
Find Out if Your Property Is Tricky and Requires Additional Preparation.
Find out if your property is tricky and requires additional preparation. For instance, if you live in a subdivision with homeowner association rules, the contractor needs to know what those are. If it's a steep slope, the contractor may recommend a different type of fence and ask for a more level property.
Once the contractor has given you an estimate, and you've decided on a style of fencing and materials, it's time for him to visit your home for an inspection. The inspector will evaluate the site and recommend whether or not it's suitable for installation and how much work will be required. Often this process involves additional permits from local authorities such as zoning boards or planning commissions.
Measure Your Property. 
It is vital to measure the size of your land if you intend to put a fence in your home or office.
A fence installation can be tricky because sometimes the property needs some preparation before the work can begin.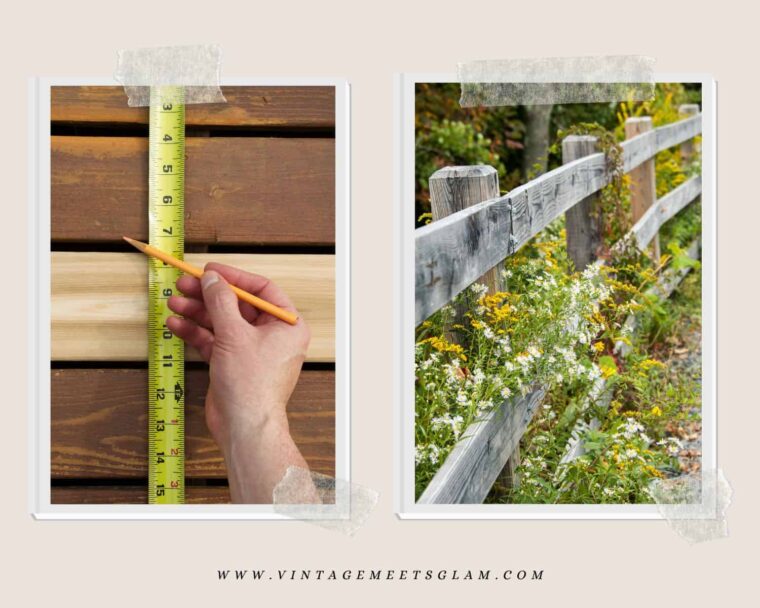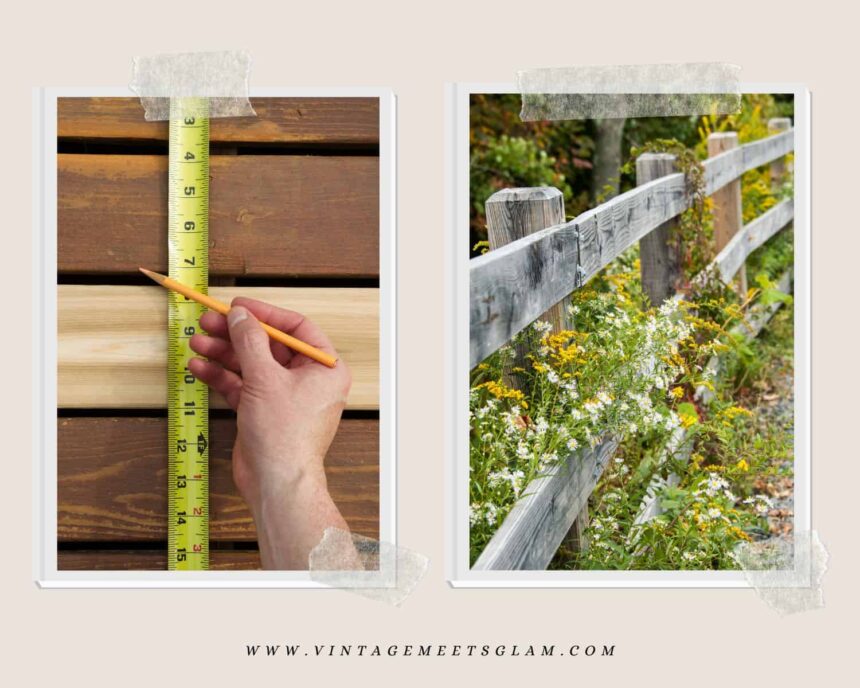 Why measure your property?
Below are reasons why you would want to measure your property:
It helps determine if any obstacles must be removed before the fence can be installed. If trees or bushes are in the way, they may need to be removed or relocated so they won't damage the new fence once it's installed. If there is an impediment on one side of your property but not on the other, you may want to consider moving it so that it does not interfere with your plans to erect a fence.
Suppose you have a dog or other pet and want them to have access to an area where they can play outside. In that case, measuring will help determine if there is enough space to run freely without the danger of running off into traffic or hurting themselves by jumping on top of something dangerous like a car hood or roof ledge (which could cause injury).
Measure the dimensions of your yard
To ensure a quality fence installation, you'll need to know the dimensions of your property before ordering if you want to add a gate, measure for that too.
Use a tape measure to find the perimeter of your backyard or property—measure from one corner of your home to another, including the width of any walkways or driveways.
Measure the length of your yard from front to back, including any gates or entrances you may want to be added to your fence.
Calculate how much area each side will take up by dividing the total length by four and multiplying that by 4 (for posts) or 5 (for pickets). For example, if your yard is 2,000 square feet long, each side will take up 500 square feet (2,000 divided by 4 equals 500). If you're placing pickets or posts, multiply by 4 or 5. (5 if posts; 4 if pickets).
Mark the boundaries of your property
There are different ways that you can use to mark boundaries in your property. Here is a quick guide:
Mark the boundaries using stakes or flags. If you want to install a privacy fence, measure the distance between two stakes and mark that as the desired height for each section of fence.
Determine gate location in your property. You may want a gate at the driveway entrance and one at the back of your property.
Decide if you want multiple entrances. If you plan on having various entries, measure the width of each opening and mark it with stakes or flags so they can be easily located later on when installing your posts and rails.
Mark where utilities are located. If you have any utilities within your yards, such as telephone poles, power lines and water meters, mark them then compare how they may affect your fencing. Then work a way that you'll fence without damaging those utility points.
Figure Out How Much You'll Need to Spend on Supplies.
Whether you're planning on buying your materials from a local store or having them shipped in directly from a manufacturer, it's essential to know precisely how much money you'll be spending on each item before making any purchases. Make a list of all materials and supplies you'll need and shop around for the most affordable supplier.
Conclusion
As you can see, the purpose of this guide is to assist you in deciding on the most pleasing fence for your needs and to provide you with the necessary knowledge to get started. Before making any big decisions about a home improvement job, it's always a good idea to have an expert give their opinion to ensure you're getting everything you hope to get out of the installation.