While the topic of table and chair height might not come into many people's minds, it is actually a very important factor in how dining rooms look and how comfortable people are when they're seated at them.
So for this reason, today we're going to cover the standard dimensions for tables and chairs, as of 2022, so that you can get a good idea of what height your dining furniture should be at for maximum comfort, and for your dining space to look its best. We'll also include some additional, but still helpful, information.
What is the standard dining table height?
The standard dining table height is about 28 to 30 inches high if you measure from the floor to the table surface.
Standard height tables will almost always fall within this range, which means that most tables will be the same height and only vary slightly from each other.
The reason for this is that 28 to 30 inches are considered to be the perfect height for tables in order to allow everyone to sit comfortably.
Now, many times the dining room table is not the only type of table in the home, and depending on the type of table you're discussing, there might be different heights that are considered optimal.
For instance, there are counter height tables, bar height tables, and even tables that are meant to be closer to the ground. So here are the measurements for some other common types of dining tables.
Counter height tables – 34 to 36 inches high
Bar height tables – 41 to 43 inches high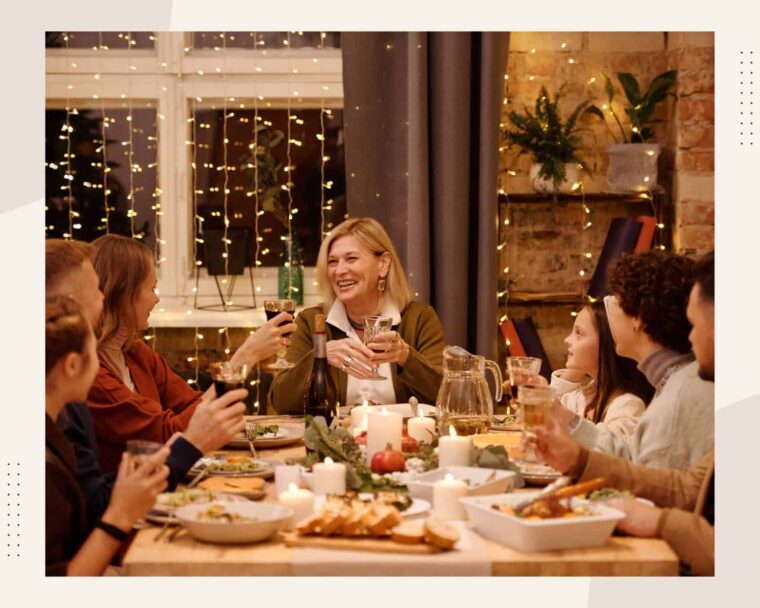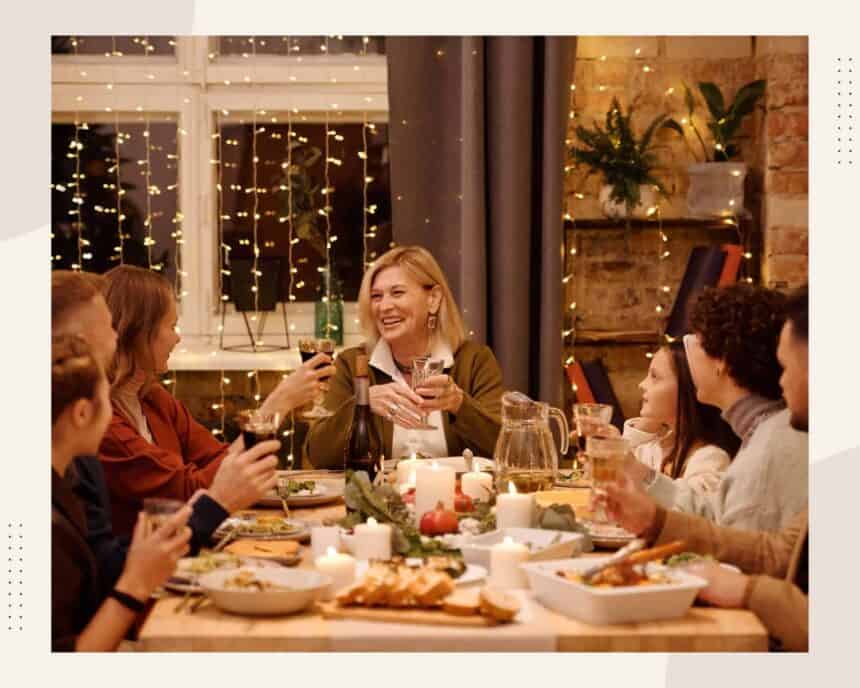 What is the standard height of dining table chairs?
Now as far as dining chairs go, they also have a standard height at least in a formal dining room setting. Although with different types of tables like we discussed previously, there will also be different types of chairs and therefore varying heights.
But for now, we're talking about your standard dining set! And the average height for these types of chairs is 18 to 23 inches.
This height creates ample space for people's knees to not hit the bottom of the table but also allows them to rest naturally with their feet touching the ground.
As for the other types:
With counter height tables, you'll be looking at a chair height of about 24 to 26 inches.
And with bar height dining tables you can expect bar stools, which will be at the height of about 28 to 33 inches.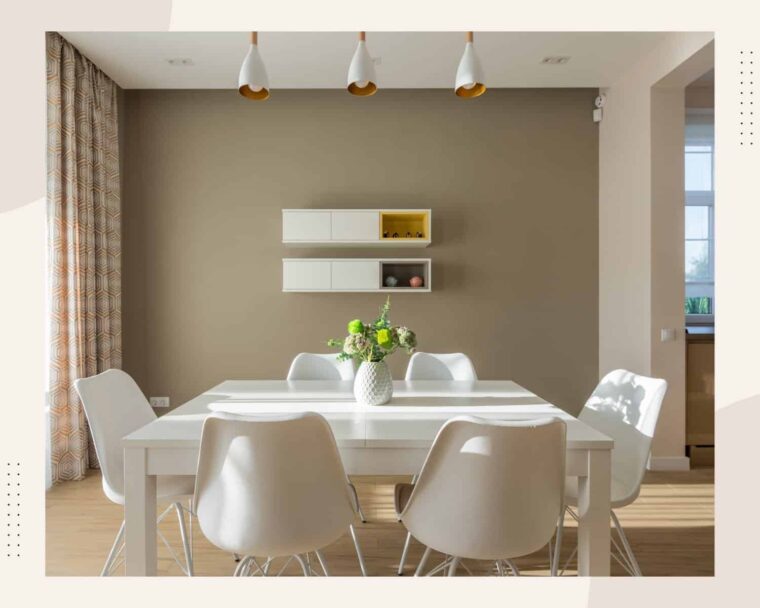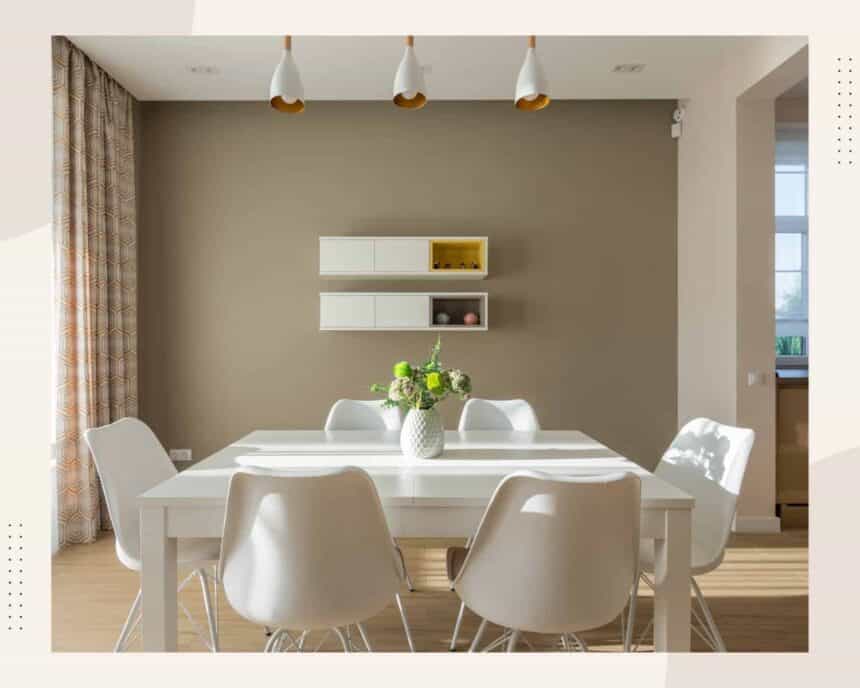 How to choose the right dining table size?
Each type of table will be the best in a different type of space. The key when you're choosing furniture for your own home is to know which space needs which type of dining table.
For a typical dining room, a standard dining table height is probably best. This height will allow most people, ranging from young to old and with varying mobility, to all sit comfortably at the dining room table.
For small spaces, especially if you're ok with a slightly more informal feel than you could go with a counter height table. The height of the set will give the smaller area a more open feeling and is therefore perfect for cramped spaces. For example, breakfast nooks.
And if you'd like a bar in your home then, of course, a bar height table would be best, although it's not exactly suited for use as your main dining room table.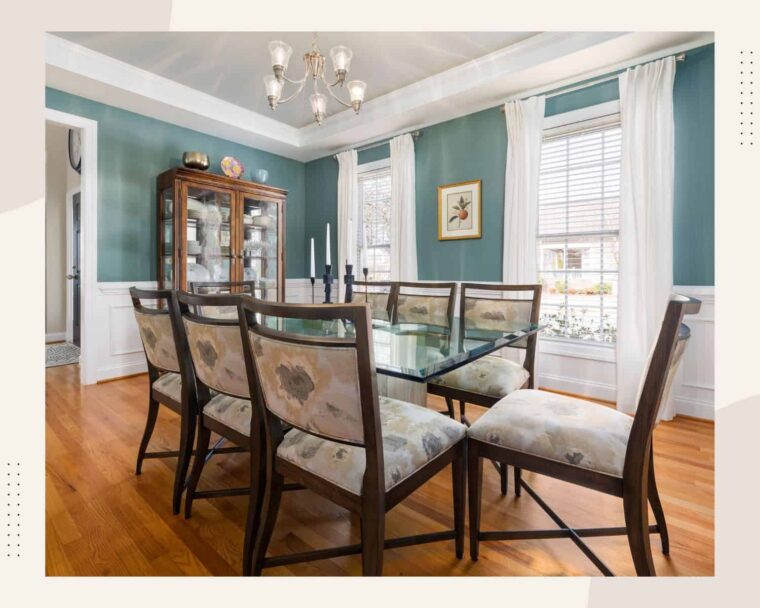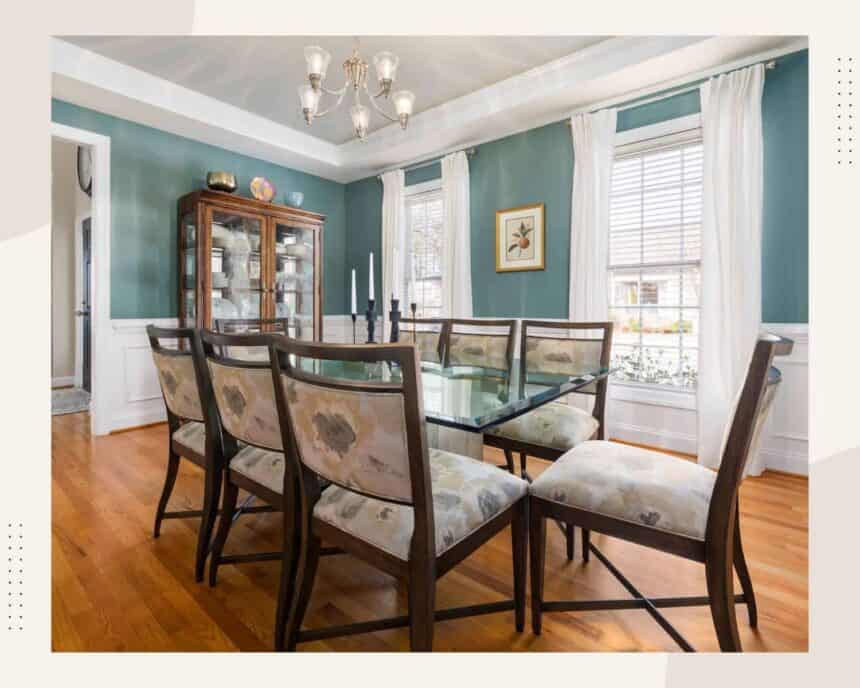 What is the best height for dining table and chairs? In our opinion
We would say that for most dining tables to fit the average dining room that it is probably best to go with the standard size dining table. This is due to the fact that it is what people are the most used to, it will give your dining room a classic look, and most people will be able to make use of it.
So the standard measurements provide a good rule of thumb to go by in our opinion when you're picking out furniture.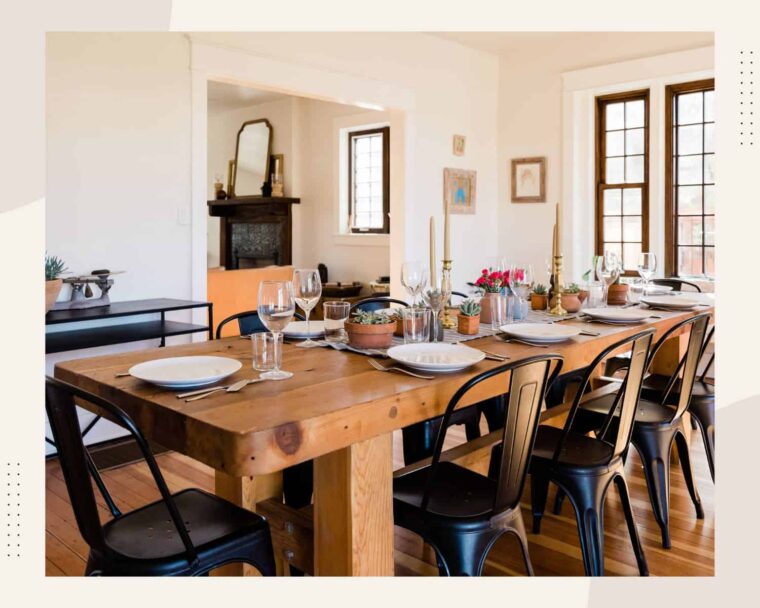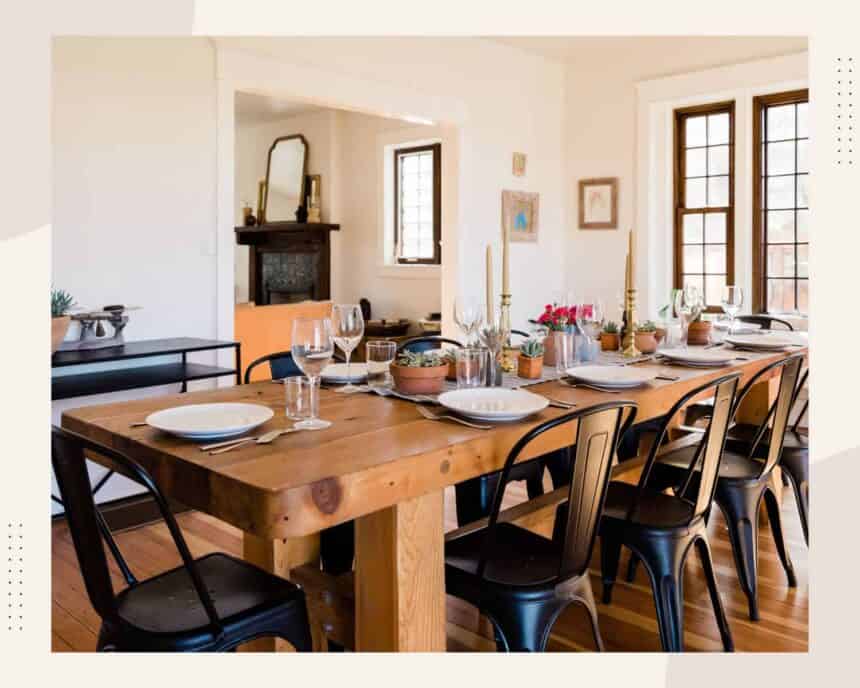 What is the standard dining table width and length?
Now we're going to discuss the other dimensions relevant to a dining room table, which is width and length. Of course, a dining room table can come in many different shapes ranging from square tables to rectangular tables, to many other shapes. So we'll cover some of the more common ones.
Rectangular tables – 36 inches wide, 48 inches long (this will seat four people); 36 inches wide, 60 inches long (this will seat four to six people); 36 inches wide, 78 inches long (this will seat six to eight people)
Square tables – These types will typically only seat about four people, so the standard dimension is 33 to 36 inches per side.
Oval tables – 36 inch diameter, 56 inches long (this will seat four to six people); 36 inch diameter. 72 inches long (this will seat six to eight people); 36 inch diameter, 84 inches long (this will seat eight to ten people)
Round tables – These types of tables can seat anywhere from four to eight people, and standard sizes range from about 36 to 72 inches in diameter.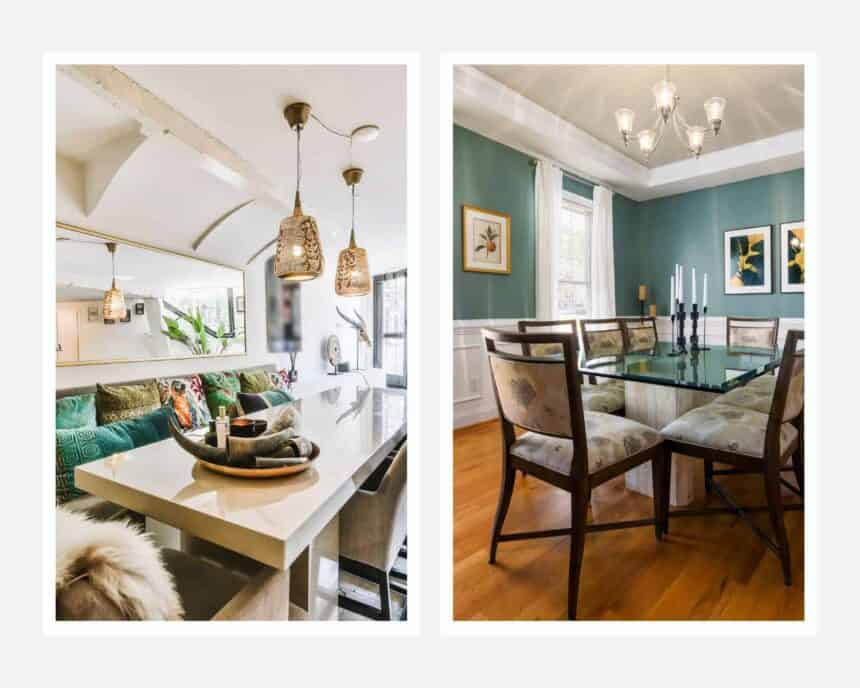 Types of dining room tables
So when you're choosing your new dining room table you need to take into account all of the different types available and choose one that fits your space the best. But you have plenty of options.
There are various shapes that might fit a certain sized room the best, you could have a round table, one that is square, one that is ovular, rectangular, or even some sort of irregular shape.
There are also different types of tables that will have varying heights, bar style, counter height, standard, etc.
Is 32 inches too high for a dining table?
A dining table the height of 32 inches is typically acceptable in most homes. It's definitely on the higher end of the standard height, but not so high that it looks odd or would be uncomfortable. If you have a family that includes taller people then they may even appreciate the extra space at family meals.
How high should a table be for sitting on the floor?
Whether you're sitting on the floor or sitting in a chair, you still need some space between you and the bottom of the table. So about 10 to 12 inches above the ground, is a good table height if you plan on sitting on the floor.