If you made it here, you are probably thinking of rearranging your living space. Do you want to get something with a more aesthetic appeal? Or perhaps, you're obsessed with having a symmetrical look in your rooms? Whatever is concerning you, we got you! Below you will find every possible question you might have when it comes to end tables (end table standard width, height and depth), sofa or chair, drum side table, table lamps, etc.
So, first things first, what size should your end table be?
To find the perfect size for your living room, you will have to look for the right height, depth, and width. Your couch will determine the size of your end table.
End table standard height?
Your couch and your end table should roughly be the same height, so any person sitting can feel comfortable using the table. The standard height of an end table is between 18 and 24 inches. In other words, the height of these tables is roughly 1.5 to 2 feet.
Of course, you might not always require a standard-sized end table. For example, you'll need a shorter end table if your couch's arm is only 18 inches high, preferably between 16-20 inches.
The golden rule? Your end table should be no more than two inches higher than the armrests of your sofa.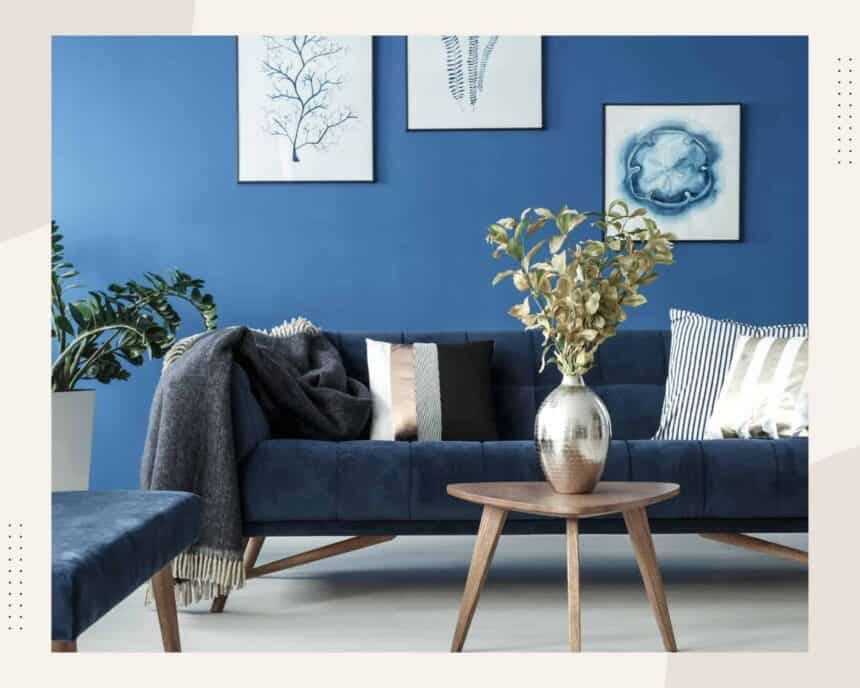 End tables standard width?
Usually, the average width for a standard end table is 16 to 22 inches.
The good news is that there are no fixed guidelines for choosing the width of the end table you require for your living room or any other room, unlike with height.
The width is decided, based on the functionality you want from the piece. Of course, bigger end tables may accommodate more objects (lamps, books, candles, etc.), whereas shorter ones with small spaces have less convenient storage options.
What you should do is find the right balance between use and aesthetics for your room to get the greatest solution.
End tables standard depth?
Ready for another golden rule? Your end table should, in general, match the depth of the sofa (or chair) it is placed next to. Any shorter distance (or especially any greater distance) can tip the balance of your room.
When it comes to the standard end table depth, it usually ranges between 22 and 24 inches. End table depth might be less important compared to end table height and end table width. However, you need to consider it when looking for a new end table.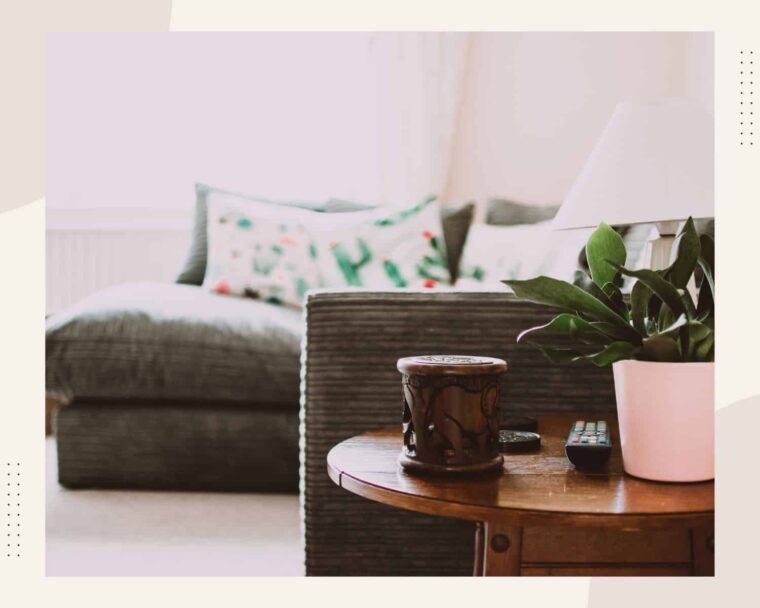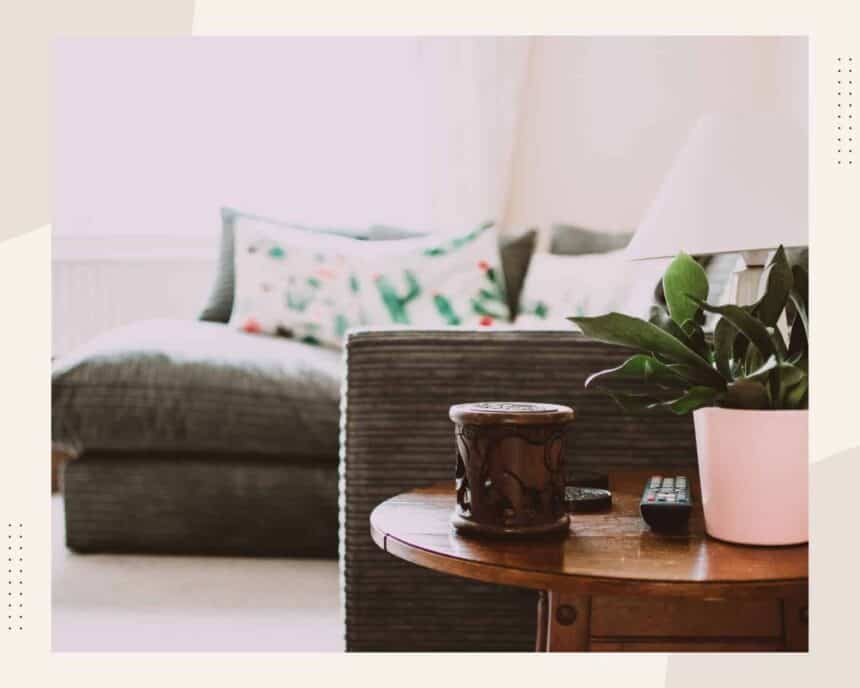 What about side tables: What is the difference between them and an end table placement?
End table
An end table is a small table we place next to a chair or at the end of a sofa or any other piece of furniture (No kidding, Sherlock). It is normally at arm height and typically smaller than side tables, approximately 12-18 diameters per square.
End tables aid in the storage of small yet often used objects. Besides that, they enhance a room's aesthetic appeal as well.
Side Table
Contrarily, side tables are those that are positioned next to another piece of furniture (most commonly a chair or sofa). They could be in the open or up against a wall. One obvious distinction is that side tables often have a bigger surface area than end tables and tend to have a stronger sense of style. They typically add to the overall appearance of a room and are more noticeable in a space.
Although side tables are smaller than dining tables, they can nonetheless improve a room's overall decor. Side tables are available in a variety of styles, hues, and materials.
In addition to its aesthetic value, side tables also serve a practical purpose. Did you know that they were originally used to serve tea? Side tables have a wide range of functions today. A side table can be quickly transformed into a compact bookshelf to hold books. Additionally, side tables might function as modest storage areas or as tv stands, usually for a small tv. Another idea would be to put one on each side of the bed. This fulfills both a practical and aesthetic need. Some people keep toiletries and other goods in the bathroom on side tables. Others use it as a minibar, stocking it with a variety of drinks and glasses. You can pretty much use them for anything.
Key differences between the end table and side table
To sum up, side tables often have a bigger surface area than end tables, which is the main distinction between the two types of tables.
An end table is a small table that we place next to a chair or at the end of a sofa, but a side table is a small table that we typically position to the side of a room, or against a wall. These two tables are both more compact than dining tables.
Similarities between the end table and side table
Compared to dining tables, these tables are smaller.
Both end tables and side tables have practical and ornamental purposes.
They aid with the storage of tiny, often used goods.
Most of the time, we swap these terms.
In general, we use the two names end table and side table interchangeably. However, some furniture sellers may use these names for two distinct types of tables. If that's the case, now you know the main difference between the end table and the side table.
Should end tables be higher or lower than the sofa?
First of all, you have to keep in mind one thing: An end table should be no more than two inches from the arm of a couch, either above or below. Even many interior designers would advise against choosing an end table that is taller than the arm of your couch, but ultimately, this choice will be up to you and your personal aesthetic preferences.
According to professionals, it is acceptable for your end table to be two inches taller than the arm of your sofa without degrading its appearance or functionality. However, you should stay away from anything outside of this range for the greatest outcomes.
Distance from TV to Sofa's arm height
The size and caliber of your television, as well as your personal preference for how near you want to sit to the screen, will all have a significant impact on this. As a general rule, keep the TV 1.5 times the screen's diagonal away from where people are sitting when watching television. The "typical viewer" in this case may be defined as the average distance of all seats in the room from the TV wall, however, you could also measure from the sofa if that's where you usually sit.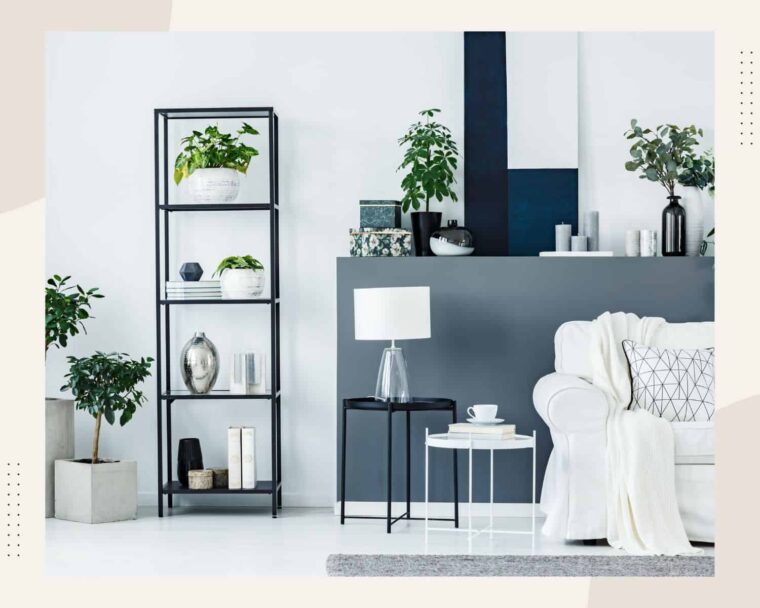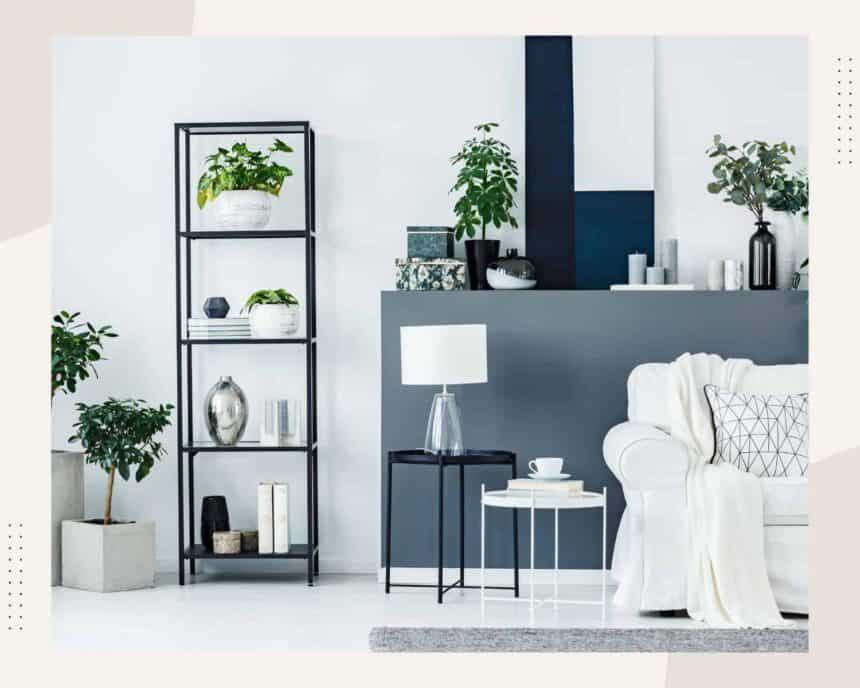 Distance Between a Coffee Table and Sofa
As a general guideline, the coffee table should be positioned between 14 and 18 inches from the sofa. That still leaves enough freedom for your legs while being close enough to grasp a magazine.
Distance from Side Tables to Chairs
The position of the side tables may be closer to the couch or chair than that of the coffee table. For this measurement, "near enough to set down a drink" is the optimum standard. Imagine attempting to set down your coffee or magazine while trying to sit in each seat.
Height of a Coffee Table
For ease of access, keep the coffee table's height within four inches of the sofa's seat (in any direction).
Height of a Side Table
An end table shouldn't be lower than the height of the seat or higher than the arm of the chair(s) it's supporting. The ideal height is about 3 inches below the arm. Aim for a tabletop that is no more than 8 inches above the seat height for chairs without arms.
The Height and Size of Sofa Tables
Sofa tables should not be any taller than the height of the sofa back. In terms of dimensions, consoles can range from being about half as long as the sofa to almost as long (making sure to allow at least 6 inches from either end).
Coffee Table To Sofa Size Ratio
At least aesthetically, the coffee table should be between half and two-thirds the size of the sofa. Although it's nearly hard to estimate, a good general rule of thumb when looking for a center table is "a little more than half the size."
Understanding the importance of the ~right size~
The size of your end table is greatly important not only for its visual appeal but also for its functionality. There's more to end table aesthetics than just style. Though the material and design of your piece are major factors in determining their appropriateness in your room, it's impossible to ignore the major impact height can have on a room's overall vibes. If an end table is significantly taller than the couch or chair it's placed beside or is much shorter, it can throw off the balance of your room and make it appear awkward.
An end table that is the right height from an ergonomic perspective is simpler to use. Make sure you can comfortably reach your tables if you intend to use them frequently, such as as a source of light or a place to set books or other decorations. An end table that is excessively tall or too short may reduce its usefulness.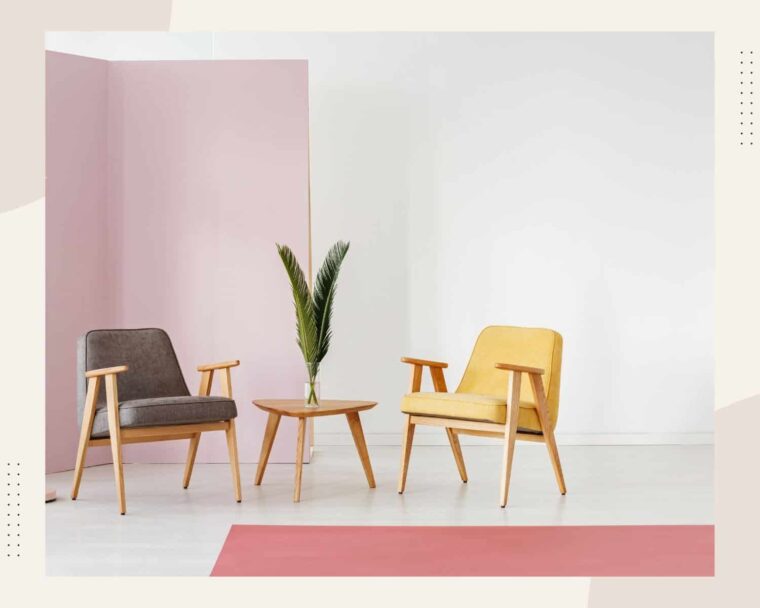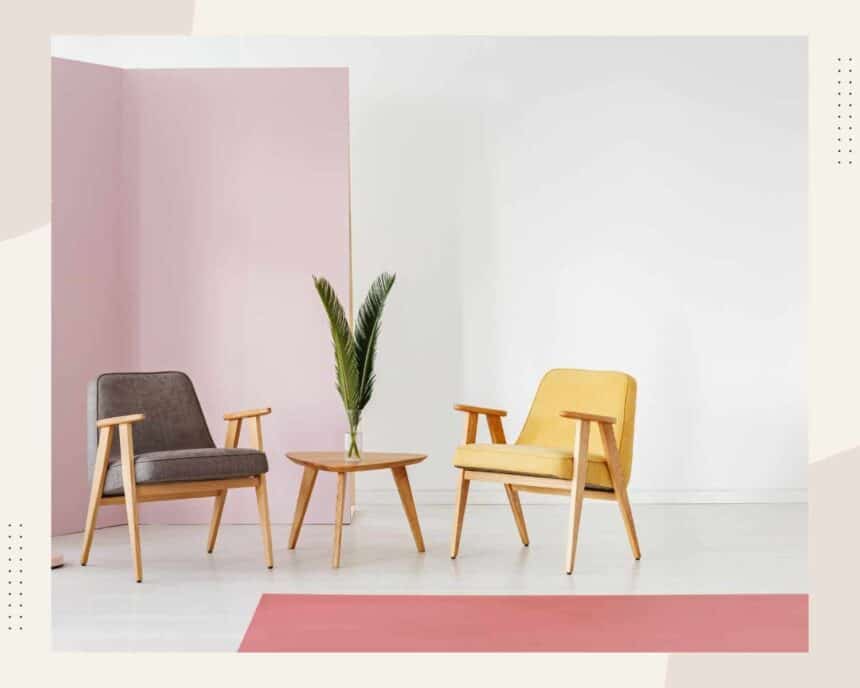 How to choose the perfect end table?
An excellent approach to improve a living room or family room is with end tables. While it's crucial to consider an end table's use, it's also important to select one for its aesthetic appeal and the way it reflects your sense of style.
End tables come in a huge variety of shapes, sizes, materials, and styles.
A room will look more organized and symmetrical if the end tables are the same on both sides of a sofa. But side tables are not required to match. Adding a few unique tables can bring some much-needed contrast and intrigue to a space.
A side table typically stands around 24 inches tall. But there are many outliers!
The ideal location for an end table is one, two, or three inches below the arm of a sofa or chair. It's simple to adjust the height. To get the ideal side table height, simply measure from the floor to the top of the arm of a sofa or chair and deduct one to three inches.
Although this guideline is not required (the end table police is not coming for you), it will improve the comfort of your living environment.
Yay, you made it to the end!
Anyone planning to buy new end tables for their rooms must be aware of the correct end table measurements and we were happy to help! We were very helpful, weren't we?
When making your choice, keep in mind the end table's height, width, and depth because they can significantly affect the appearance and functionality of your interior space.
You'll find it simpler to consistently make the appropriate purchases with the knowledge in this guide. Make sure to come back here if you have any inquiries about end table sizes. Whether you want to play it safe or not follow all the rules above, we fully support you as long as you are happy. If you come back in case you forget any information from all the things we told you, we will be here for you.
Until, then, have a nice day and don't forget to visit us more often!