Humidity can be an issue if you want to decorate your outdoor areas. Humidity makes it challenging to use wood products for outdoor decoration.
To make an intelligent decision before purchasing your outdoor furniture, you must have the proper knowledge about wood resistance to moisture and humidity. If you are not careful, your furniture will not last long.
Ensure that the outdoor wood furniture you buy is high-quality and well-made.
The same care should be with quality as you would with indoor furnishings. Avoid using furniture with glued or stapled joints since they are prone to failure.
That describes a lot of the affordable patio furniture. And they are replacing it season after season might get pricey. Ensure that all the joints are solid.
To ensure durability, look for dovetailed or mortise and tenon connections. Any screws used to assemble the parts should be made of stainless steel or have a rust-resistant coating.
Remember that your furniture will be outside, exposed to the weather. Rusted screws will fall off.
But what is the best way to distinguish the suitable materials for you?
It is not a highly complex process. Below are some tips to help you choose the right wooden furniture for your outdoor space.
Another crucial point is that materials of the same type vary from one another in cost, toughness, and level of comfort they provide.
We must remember that all the materials have advantages and disadvantages, and it's the owner's choice to decide which is the best for him.
What outdoor furniture wood is most weather resistant?
It is important to note that, because of the nature of wood, no type of wood can be utterly impervious to decay and dampness.
Based on these two conditions, you can choose the type of wood that suits your needs.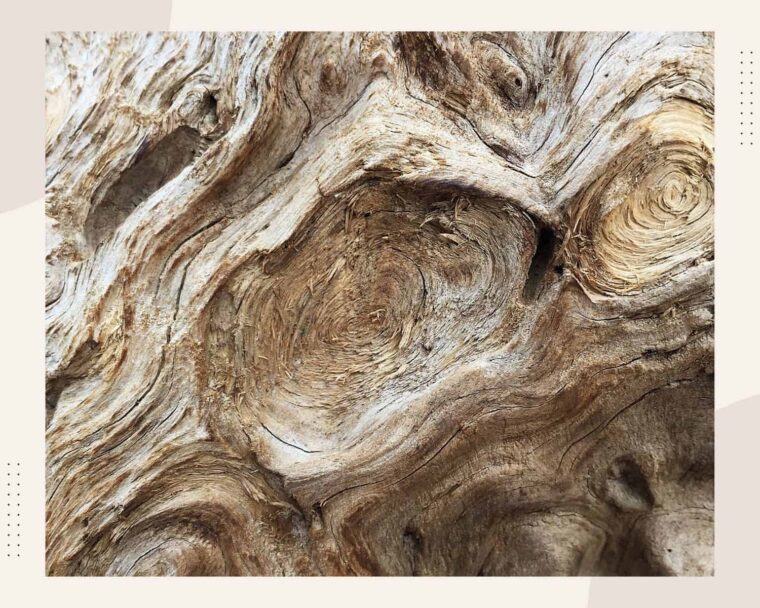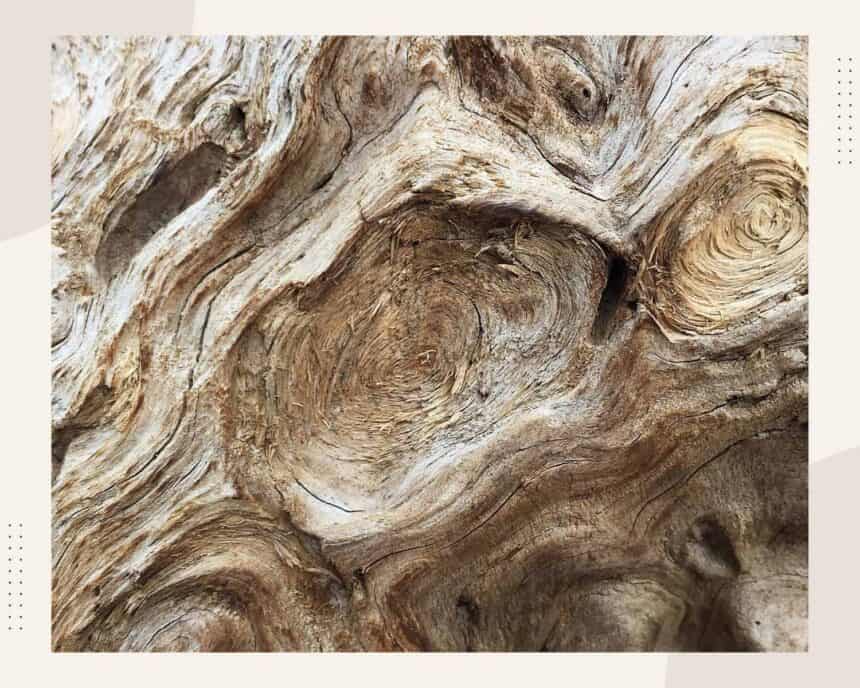 Treated woods are common choices.
ACQ is a type of preservative that has a positive effect on increasing the life of different kinds of wood. In general, trees stay for a long time in this substance until they get filled with it, and then they are ready to get used.
White oak
White oak is one of the strongest woods, as it has a very high moisture resistance. Also, a positive element of this type of wood is that you can polish it, especially during processing.
Ipe
It is a type of wood imported from Central and South America. Its top quality is excellent density. The lifespan of this type of wood can reach up to 40 years.
Rot proof composites
These types of wood are dense, and their processing makes them waterproof.
Unlike other woods, they are less intense, which does not make them less resistant to moisture.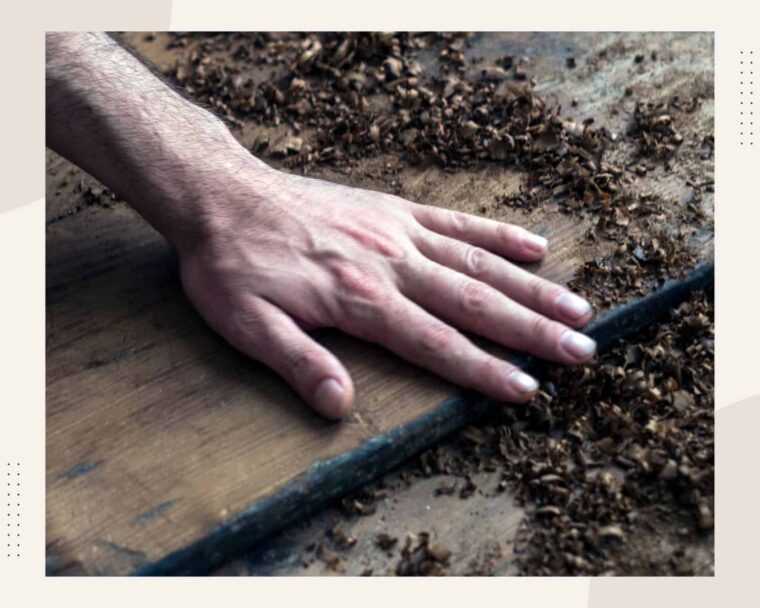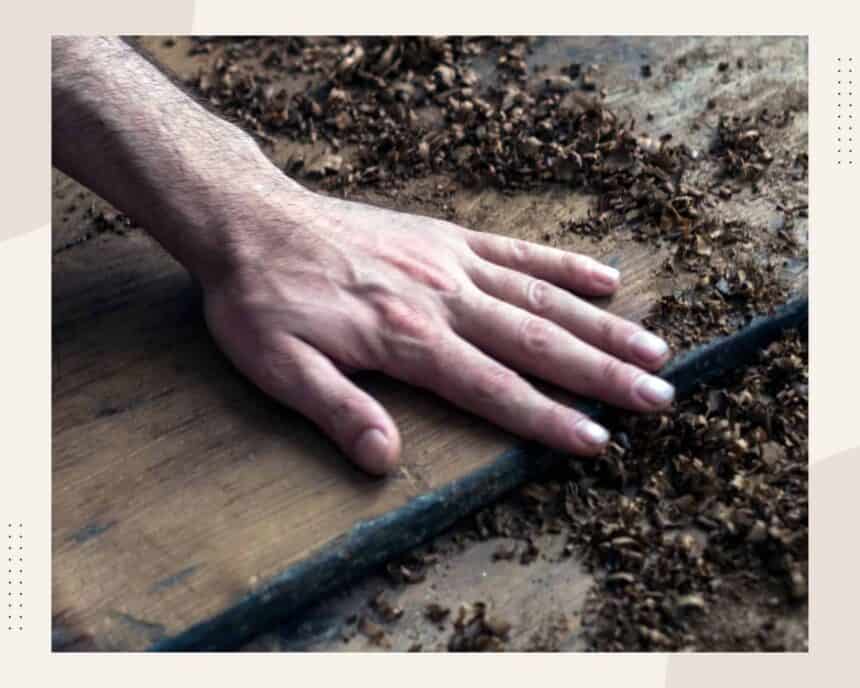 What wood will last the longest outdoors?
When you decide which wood is the best for your outdoor environment, most of you are looking for a material that creates an elegant style. Most people want not to spend more than the budget they have set, which suits their income more.
One of the biggest mistakes they can make is buying low-quality wood because they don't want to spend money.
But is it worth spending a little on a product that may have a very short lifespan? If you want to choose a wood with a classic shape that is quite durable, then there are several options for you.
Cedarwood
It is one of the most resistant types against various insects, as they have a natural aroma that repels them. Besides, their natural scent gives you the feeling of nature in your home.
Besides outdoor environments, this type of wood is also used to construct indoor furniture. This type of wood has a lifespan of more than 20 years.
White oak and teak
They are two types with the most extended lifespan resistant to decay and deformation. Also, these types of wood need maintenance and have a remarkable ability to repel insects and not absorb moisture.
Their choice is the best solution for furnishing your outdoor spaces.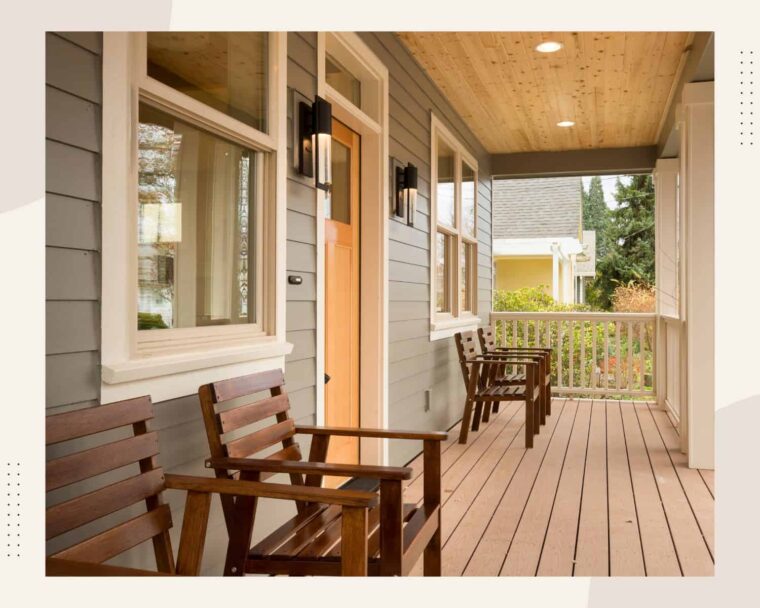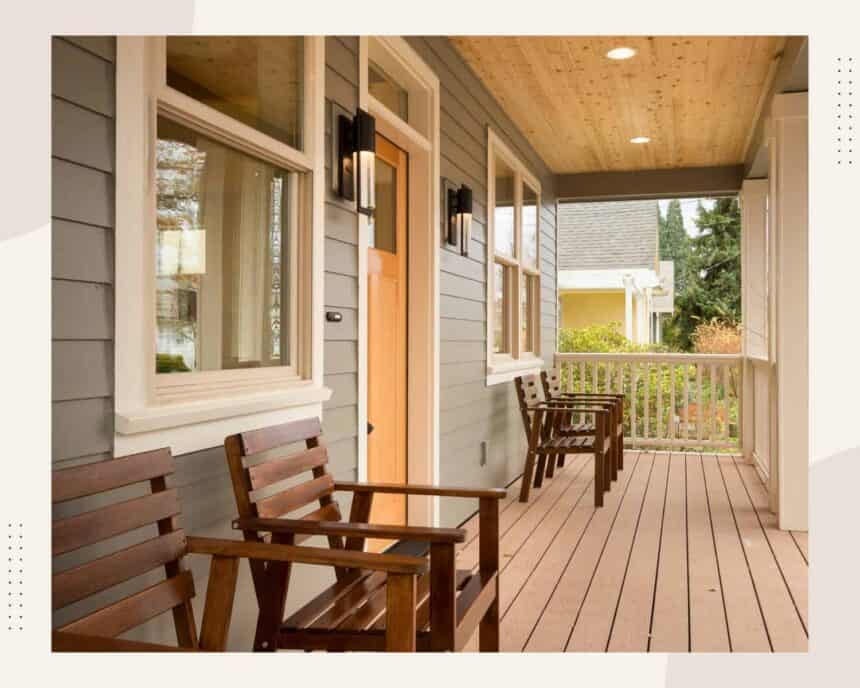 Do I have to use pressure-treated wood for outdoor furniture?
In summer, you must dedicate your time to family and fun.
Spending time outside your home is one of the best activities you do during the summer, and you will need comfortable furniture to spend time on.
What, exactly, is pressure-treated wood?
Wooden furniture risks moisture absorption, which can reduce its lifespan.
The best way to solve this problem is to use pressed woods, which have a longer lifespan.
What type of wood is best for pressure treatment?
Several types of wood are more useful for sawing, such as yellow pine.
It's easier to use chemicals in wood because they can go inside the wood, increasing density, which will make it more durable.
What wood is best for wet weather?
Rain, ice, and snow are the biggest problems you will face when you decorate your outdoor spaces with wood.
Before you decide, think about the characteristics of the weather in your environment. Below we will list some of the primary wood types resistant to moisture.
Black locust
This type of wood has quite dense material and has a medium texture.
Agricultural environments use this type of wood to build fences between lands, and this is because they are very resistant to decay.
Teak
This type of wood is one of the woods with the highest standards, which is quite resistant to moisture.
One of the main reasons is that this type of wood has natural oils that increase insect resistance.
Ipe
It is a type of wood that has become quite popular as it can resist weather conditions like ice, humidity, and rain.
But, over time, this type of wood acquires a light silver color and adds beauty.
Which wood is best for rain?
Rain is one of the leading causes that reduce the lifespan of your outdoor furniture. For this reason, choosing the type of wood that suits you best if you have premises exposed to rain is necessary.
Black locust
Black Locust is a type of wood that will do part in leguminous wood. It is one of the types of wood that has the most significant resistance to moisture.
Teak
It is a type of wood originating from Asia. This type of wood has natural properties that are resistant to moisture and is a very resistant wood.
Yet, it stands out for its good enough qualities to resist termites and various insects.
Cypress
This type of wood makes part of the family of coniferous plants and exists in different styles.
The main property of this type of wood is its resistance to rain and moisture in general.
Ipe
It is also known by another name as Brazilian nut. It is often used as an ornamental tree in parks and residential areas because they are pretty resistant to rain and humidity.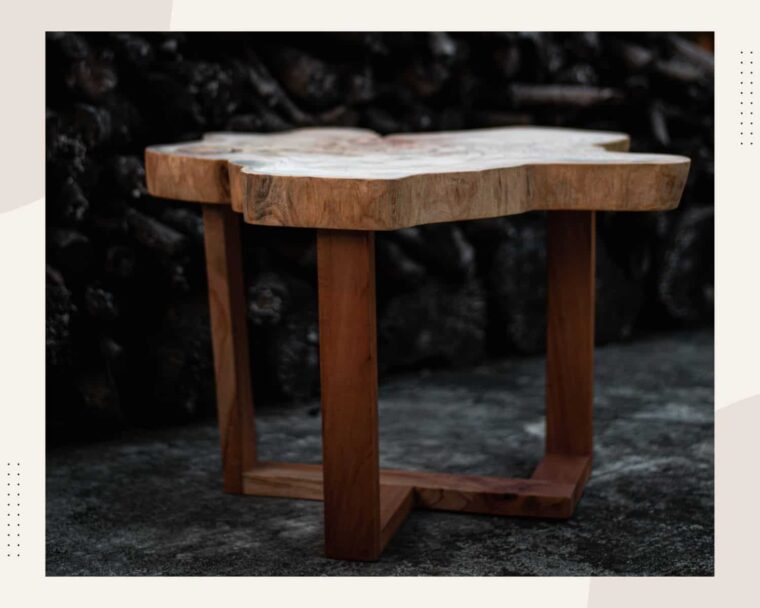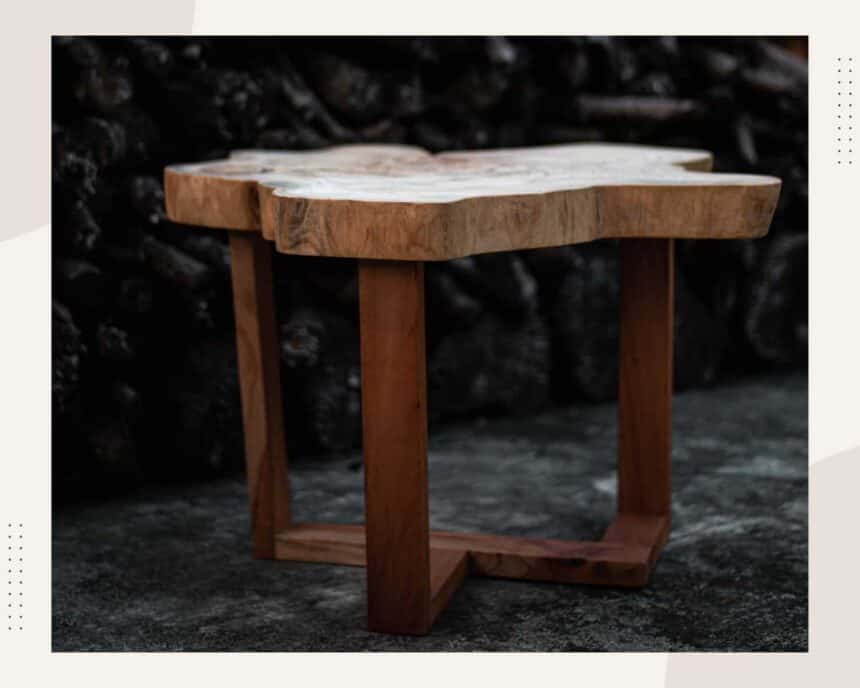 What lasts longer, cedar or pressure-treated wood?
Depending on what you are looking for depends on your choice. Below we list some of their features, and then your choice is in your hands.
Cedar fence
This type of wood can attract the attention of people visiting your home.
Regardless of the weather conditions you have, endless rainy or frosty winter, this type of wood is very resistant. It also has a smooth and quite durable surface. These characteristics make it exceptionally resistant to moisture and various insects.
This wood needs oiling every 2 or 3 years. Otherwise, the wood will begin to crack and never return to its original appearance.
Pressure-treated fence
This type of wood is almost immune to different weather conditions. Due to the density of this type of wood, it is also resistant to various insects.
One of the problems with these woods is that they are not very presentable. But even though it is not very elegant, it has a decades-long lifespan.
What is the best wood for Outdoor Furniture?
Wooden outdoor furniture is the most at risk for insect damage, especially if it is not treated, finished, or cared for. Wood that becomes sun or water-damaged can develop cracks that give insects a place to enter and take up the house.
Although different types of wood can be resistant to moisture and insects, no wood is 100% immune.
Below we will list some of the types of wood that are resistant to decay and that resist these problems for an extended period:
Mahogany
It can be considered the king of woods because of its lightness and resistance to insects and moisture. Its high density makes it impossible for moisture and damaging insects to penetrate.
This is one of the reasons why this type of wood is used to construct tables and doors. The lifespan of this type of wood is quite long, thanks to the characteristics that it possesses.
Spanish Cedar
This type of wood resembles Mahogany and is also quite dense but not so expensive. It is also used for the construction of different tables and decorations.
I exclude it as well as the construction of windows, as it has a long lifespan. This longevity comes as a result of its density.
Teak
It is quality like tropical wood and quite strong like a rock. Thanks to its high density, which makes it resistant, you can use it for paving verandas.
Ipe
Also to the high ability of this type of wood due to its strength, it is pretty helpful in decorating and arranging different verandas.
It has a rich red color with nuances and is also quite resistant. If you want its color to also be resistant over time, paint it with oil, and it will have a lifespan that lasts for decades.
Accoya
It is one of the most indescribable types of wood from decay thanks to its density.
But, this wood should be treated with Acetylation to increase its lifespan as much as possible.
Conclusion
Despite the incredible durability of some of the woods we have discussed, it is always advisable to err on caution. An excellent polish is necessary for durable outdoor furniture.
When your furniture gets damaged, you can sand it to smooth out any uneven portions, but be careful not to rub it too much. Apply a final coat after this finish.
Most of the woods need little upkeep, but you should keep in mind that sealing your furniture requires repeated application.
After about a year, the seal on your chosen protectant will have worn away due to the effects of the weather.